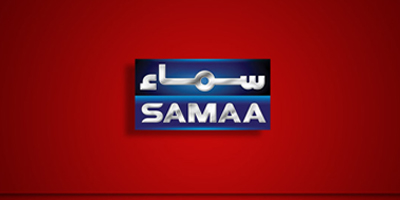 JournalismPakistan.com January 16, 2016


ISLAMABAD: The Pakistan Electronic Media Regulatory Authority (PEMRA) has served a show cause notice on Samaa Television for airing a breaking news that it said served to spread sensationalism and to win rating.

The news was broadcast on January 15, 2016 and related to Pakistan Tehreek-i-Insaf chief Imran Khan's news conference. As part of this breaking news, PEMRA said the channel had shown a woman crying again and again and by doing so had attempted to implicate a political leader in a scandal. The authority said it was by all means an unprofessional act.

It did not seem to occur to the channel mangers that the repeated airing of the news meant interfering in the personal life of the political leader but was also troublesome for the woman and her family.

PEMRA said that according to the woman's family and the wordings of the newscaster it was evident the channel knew well the woman's tears and Khan's good mood was being wrongly portrayed. It said this was against journalistic ethic.

The whole affair continued to be portrayed as if this was a big scandal making the viewers think the woman was perhaps upset over Khan not going for a third marriage, the authority said.

The channel has been given 14 days to explain why action should not be taken against them under PEMRA rules.