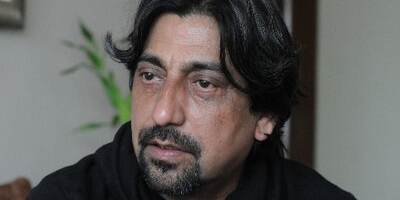 JournalismPakistan.com January 23, 2015 Aamir Saeed

ISLAMABAD : Owais Tohid, senior print and broadcast journalist, has joined the state-run Pakistan Television World (English) as head of the channel and plans to bring it at par with international media outlets.
He told JournalismPakistan.com Friday, he ideally wanted to be part of the PTV World to make it a credible platform for Pakistanis, diaspora, expatriates and turn the channel into a bridge for the rest of the world.
"I am planning to take this project as an international news network and will try my best to bring it at par with international media outlets," he said.
Tohid also plans to turn the channel into a vibrant platform that could "take Pakistan to the world and bring the world to Pakistan."
"I've joined the channel with an aim to globalize Pakistan and place the channel on international map of the modern media world," he said.
The PTV World was launched in February 2013 with a capital investment of Rs300 million but has so far failed to make an impact in the media industry.
Tohid, however, remains committed to rejuvenate the channel by recruiting young blood and training the existing staff on modern lines. "There will be plans of expansion, Insha'Allah. I'm looking forward to provide this platform to aspirant young, talented and experienced journalists," he said.
"The journey has just begun, a long distance to cover," he said cautiously.
With 24 years of journalistic experience, Tohid has headed three of Pakistan 's private television channels, ARY, Geo (E) and Dunya. His news management and editorial expertise draws strength from his reporting experience, in which he has covered conflicts in Israel , Afghanistan and Sri Lanka .
He has also reported from the tribal belt along Pak-Afghan border and Afghanistan both pre and post 9/11.
He worked for the BBC in London and was Pakistan/Afghanistan correspondent of US-based newspaper Christian Science Monitor. He has been Bureau Chief of Agence France Presse (AFP) in Karachi and has written for Wall Street Journal, Time Magazine and The Guardian, among others.
Tohid has recruited and trained over 400 people who are currently working in the Pakistan news media.