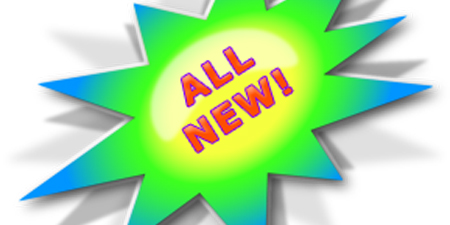 JournalismPakistan.com October 23, 2016


ISLAMABAD – Marking its 7th anniversary, JournalismPakistan.com Monday launched an all-new responsive website – its third design since inception in 2009.
Editor and Publisher Imran Naeem Ahmad said that in keeping with technological advancements, the entire site had been redesigned to make it responsive to tablets and smartphones.
"With the launch of the newest JP, we are entering a new and exciting phase at a time when the Pakistani media industry continues to grow and this is going to keep us very busy in the months and years ahead," said Ahmad, who co-founded JournalismPakistan.com along with senior journalist Stephen Manuel.
Ahmad said JournalismPakistan had come a long way since those days of infancy in 2009. "Our following and traffic has increased tremendously over the years and it makes me immensely proud to announce that even senior editors now rate JP as the most credible and popular media website."
Thanking everyone who took time out to write testimonials on the occasion of JP's 7th birthday, Ahmad said it was all the more reason to build on the successes of the past seven years.
He also spoke about the difficulties of running a website that reports on the big boys of Pakistani media. "We are often threatened with legal notices by major news organizations that do not like what we report about them. We can tell they want us to report just the good side of their organizations and not the flip side."
However, Ahmad said this had not in any way affected their reporting and it was for this reason that JournalismPakistan.com is today rated as a credible and unbiased website.
He also formally welcomed senior journalist Daud Malik who has now joined JournalismPakistan.com as an editorial advisor. Malik has over the years contributed compelling stories for the site several of which still remain part of 'Best of JP' section. His contribution to the 'Hall of Fame' and 'Did You Know' sections has been immense.
Ahmad thanked colleague Stephen Manuel, who responded to a request for a 'birthday story' despite his busy schedule and quickly sent a wonderful piece. Manuel's previous great stories adorn the 'Best of JP' section even today. He pulled out of JP about a year ago citing personal commitments elsewhere.
In the end Ahmad thanked the followers of JournalismPakistan.com. "We would not have come this far without your loyal support and following. Thank you….and keep following!"