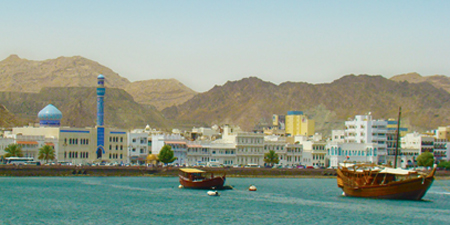 JournalismPakistan.com September 27, 2016


MUSCAT - An Omani court Monday upheld a government order to permanently close a national newspaper and jailed three of its journalists for undermining the state, judicial sources said.
Authorities shut Azamn daily in August, drawing condemnation from international rights groups. During Monday's hearing, the court sentenced editor-in-chief Ibrahim al-Maamari and his deputy Yousef al-Haj to three years in prison, the sources said.
The pair were also ordered to pay a fine of 3,000 rials ($7,800) each and were banned from working in journalism for one year.
The court also jailed their colleague Zaher al-Abri for one year. He was also fined 1,000 rials ($2,600).
Based on the charge sheet read at court, the journalists were convicted of disturbing public order, undermining the prestige of the state, and misusing the Internet, the sources said.
Haj was convicted of publishing an interview with a senior judiciary official even after he was ordered not to. Maamari was the first of the three to be arrested on July 28, two days after the newspaper published an article which accused public officials of corruption and interference in judicial decisions. Authorities later detained his two colleagues.
Amnesty International, Human Rights Watch, and the Gulf Centre for Human Rights have criticised the closure of the newspaper and the arrests.
And last month, Reporters Without Borders (RSF) and the Committee to Protect Journalists (CPJ) wrote a letter to ruler Sultan Qaboos asking him "to intercede to obtain the unconditional release" of the three journalists "who are being unjustly detained and prosecuted in connection with an article about suspected corruption within Oman's judicial system.
"Detaining and prosecuting journalists because of their investigative coverage of a judicial case amounts to criminalising the very essence of journalism, which is to provide the public with information," the watchdogs said.
Appealing the verdict would cost the convicts around $130,000, the judicial sources said. Oman is ranked 125th out of 180 countries in RSF's 2016 World Press Freedom Index. - AFP