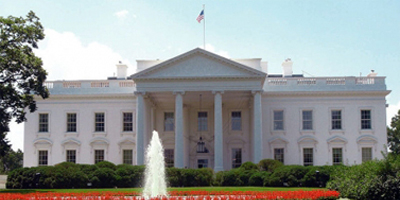 JournalismPakistan.com February 05, 2014
WASHINGTON: The White House has called on Egypt to free three Al-Jazeera Television journalists who have been held for over a month.
President Barack Obama's spokesman Jay Carney said the detention of the journalists was "of deep concern" to the US administration.
"The restrictions on freedom of expression in Egypt are a concern, and that includes the targeting of Egyptian and foreign journalists and academics simply for expressing their views."
"These figures, regardless of affiliation, should be protected and permitted to do their jobs freely in Egypt."
Carney said that Washington had expressed its views to the Egyptian government and strongly urged it to drop the charges against the journalists and release them.
On Tuesday, foreign journalists in Nairobi held a demonstration outside the Egyptian embassy over their colleague's detention.
Australian Peter Greste, the Canadian-Egyptian bureau chief for Jazeera English in Cairo Mohamed Adel Fahmy and Egyptian producer Baher Mohamed were arrested on December 29 in a Cairo hotel.
Prosecutors have accused the trio of filming security installations, threatening public order and peace, and working without a permit.
Fahmy was accused of belonging to a "terrorist" group, identified by authorities as the Islamist Muslim Brotherhood.
Greste formerly worked for the BBC and won the prestigious Peabody Award in 2011 for a documentary on Somalia. - AFP