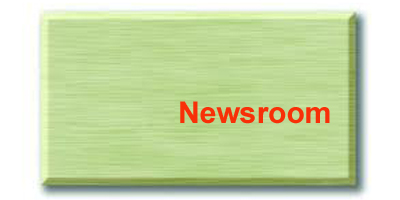 JournalismPakistan.com July 31, 2013 By Chatterbox

Journalism is serious business. It's a profession not an excuse for one. It is motivational and educational. There is honor involved. There are ethics. There is ambition involved. It's not fun and games nor is it a profession for those who have nothing better to do. In Pakistan, though, none of this matters.

All of this is especially true for women who wish to become journalists or join the media. Sadly, those who do are often handicapped before they even begin. Most people think the media is another word for entertainment. In some cases it does degenerate to that point. Therefore, most parents have anxiety attacks the minute their daughter says she wants to join the media.

The parents of one female producer I know saw it like this: "When our daughter said she wanted to be a journalist we were very upset. It was like a stab in the heart. We had heard stories that the media industry is very unforgiving towards females. We had heard horror stories of how bosses take undue advantage of young female reporters and other female staff. We did everything we could to discourage our daughter."

They are still very unhappy that their daughter went on to become a producer in a news channel.

"She does not tell us what she goes through. We can only guess. There are times we can see the unhappiness on her face and in her eyes and it has nothing to do with her work, she loves that, but everything to do with the people she works with. We don't even know how to help her," the father said.

I spoke to the producer. "You know what it's like," she said guardedly.

I persisted.

She paused and looked at me for a moment or two, gauging whether there was more to what I was asking her than I actually meant. "They are animals," she burst out. "They have no respect for women. It matters not whether they are old or young... they look at you in two ways only - as someone who should be totally subservient or as a sex object. Most of the time I'm not sure they are talking to me ... their eyes wander all over my body. I get distracted and lose track of what they are saying. I get angry. I get even more angry when I realize I have let them get to me. It's a vicious circle."

She's been in the job four years now. What does that say for the work environment of our news channels?

It's true; the newsrooms in Pakistan are hardly the place for women.

Male talk is filled with sexual innuendo, smutty talk flies fast and furious, vulgar jokes are cracked and the 'Bhutto gali' is used mostly as a conjunction. The G word and L word are sprinkled around with gay abandon. "Oh teri..."

Not for a moment does it matter that there are women in the room.

It's always been like this.

Way back in the 80's I recall a particularly depraved individual, who happened to be a senior reporter in a prestigious newspaper, gleefully recall how he had put a woman sub-editor in her place. He had bunch of men hanging on to his every word.

"She complained about me to the editor so I showed her my ...you know what," he said to loud guffaws.

The complaint put in by the female sub-editor resulted in two things happening. The reporter was handed a one week suspension by the editor who advised him: "Yar thora khyal rakha karo" (Show a little caution) and the female sub-editor quit her job in disgust at the steps taken by the management.

In the early years of news channels in Pakistan, when there was a rush to join and I did, I came across more of the same behavior with my female colleagues.

It was if they had a license to make indecent proposals to the female staff, to suggest relationships that bordered on the insane and to generally treat them as being totally brainless and good for only one thing.

Nothing has changed in the years since. In fact it has got worse.

In the recent past, during various trips to various newsrooms, I have heard such comments:

"Uss kay kapray dekhay?" (Did you see her clothes?).

"Woh 2 No. hai." (She puts out). Usually this is accompanied by a universal hand gesture.

"Wo boss ki chamchi hai... samajh gay?" (She's cozy with the boss... get my drift?")

"Buss aik dafa phas jaey..." (If I could only get my hands on her...)

"Kaam shaam to aata nahin... yeh to mazay karnaay ayeen hein" (They don't know anything about their job...they've only come here to enjoy themselves) etc etc.

While most newsrooms and broadcasting houses have 'sexual harassment' clauses in their contracts and official policies, as per the laws of Pakistan, little is done actually to combat the moronic behavior of much of the male staff when it comes to their female counterparts. The management turns a blind eye and a deaf ear. It is expected if a female has a problem with her male colleagues, she should either quit or put up.

But then I guess I am expecting too much... it's just a reflection of who we are and the impact of our 'paak-saaf' social values.