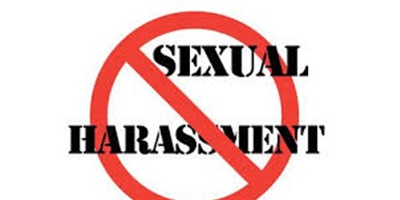 JournalismPakistan.com July 03, 2015
ISLAMABAD: National Press Club, Islamabad has settled a harassment case amicably with the offender Siddique Sajid publicly apologizing to senior journalist Aneela Riazuddin for harassing her.

Riazuddin had accused Sajid of sexual harassment, filing a false news story against her in daily Nai Baat and blackmailing her for money.
She had urged President of National Press Club Shaharyar Khan through a letter to constitute a committee of senior journalists to probe the case. Separately, she also filed a harassment case with Federal Ombudsman for Harassment of Women at Workplace to seek justice.

She was working as a senior sub-editor at Online news agency but lost her job for speaking against Sajid as the latter used her influence to get her fired.

"Siddique Sajid has now publicly apologized to Aneela for harassing her and promised not to repeat his obnoxious act again," a member of the committee constituted by the NPC to settle the case tells JournalismPakistan.com.

"After Sajid's public apology, now Aneela will also take back her case filed against him with the ombudsman," the committee member said.

It is, however, not confirmed yet if Aneela Riazuddin would be reinstated in Online.

Sajid is a controversial journalist. Four years ago he ran a false WikiLeaks story from Online where he was editor then. The story branded Indian generals "genocidal" and accused New Delhi of sponsoring militants in Waziristan and Balochistan. Several top newspapers that published it faced embarrassment and had to run clarifications.