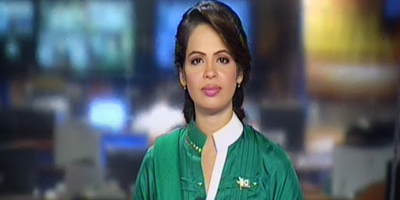 JournalismPakistan.com April 22, 2014
ISLAMABAD: Najia Ashar, senior anchor and producer at Geo News Television is among eight international journalists chosen for the 2014-15 John S. Knight Journalism Fellowships.
According to a JSK announcement the fellows will pursue proposals for journalism innovation at Stanford. Naji's journalism challenge is a multimodal platform to reduce the dangers of journalism and promote safer working environments for journalists in Pakistan.
Other journalists on the program are from UK, France, Kenya, Brazil, China and US. The international fellows were selected from among 352 applicants from 85 countries.