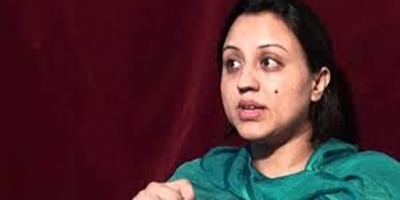 JournalismPakistan.com June 18, 2015
ISLAMABAD: A multilingual news agency named Global News Pakistan has been launched with an aim to provide local and international news in English, Spanish, Arabic, Chinese, French, Russian and Urdu.

Asif Noor who is already publishing a monthly glossy magazine, "The Diplomatic Insight," is the agency's Chief Editor.

"We will be providing news, translation, interpretation, editing services along with voiceovers for audios/videos in these languages," Farhat Asif (pictured), founder and CEO of the GNP, told JournalismPakistan.com.

She said this project is a step to create bridge between nations to build better understanding for each other and cementing relations and move along in peace together.

The GNP will be initially having agreement of cooperation with other 'friendly agencies' and is starting its service in two major languages, English and Chinese, she said.

"We are actually budding and these things need a lot of effort and working together in fact to make them a success. Currently, we are working on the GNP website and are in process of hiring professional journalists and looking for freelancers for translations across the world, building database so to say," she said.

The Diplomatic Insight has already made a mark in the media industry and is in the seventh year. It is also making substantial contribution to public diplomacy and bridging diplomatic gaps between Pakistan and other nations across the globe.