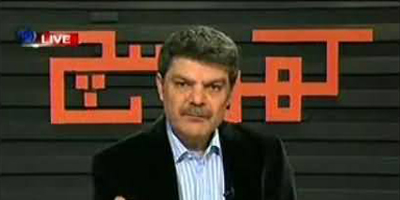 JournalismPakistan.com April 08, 2015
ISLAMABAD: Mubasher Lucman, host of program 'Khara Sach' on ARY News Television, is nominated as a central accused in the FIR registered in an anti-judiciary banners case.
Inspector General of Police Islamabad Tahir Alam Khan apprised a three-member bench of Supreme Court Wednesday that the police have prepared a transcript of four programs done by the journalist. The IGP also presented a detailed report before the bench while contending that the journalist had insulted the Supreme Court judge Jawwad S. Khawaja in his programs.
Khan said that Lucman has been nominated as a central accused in the case after watching his programs on the judiciary. "The case will be heard in a lower court on April 11 while Mubasher Lucman is on interim bail," he informed the court.
On March 19, the IGP informed the court that the police arrested accused Arshad who displayed banners against the apex court judge Justice Jawwad S. Khawaja.
During interrogation, the accused admitted that he displayed banners against the superior court judge after watching `Khara Sach' program on ARY News, the IGP said.