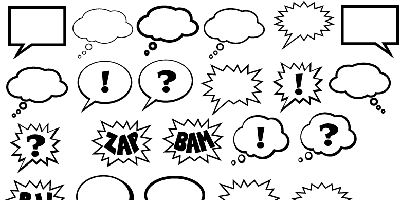 JournalismPakistan.com May 25, 2013 The Communicator

KARACHI: Prime time monitoring by a European Union observer unit of six major Pakistani news channels on election coverage from April 8 to May 9, 2013 has explicitly exposed what everybody already knows; more time was spent on long-winded and often ill-informed editorial content than factual reporting or voter educational content on the polls.
According to stats released by the unit, PTV, Geo, ARY, Express News, DawnNews and ATV showed the bulk of the coverage monitored from 6pm to 12 pm for the month showed that all channels concerned focused on talk shows, analysis and discussions on the elections rather than actual investigative/educational reporting.
A whopping 58 per cent of PTV's election coverage revolved around editorial content i.e opinions and analysis. In other words, talk, talk and talk. Geo was not far behind with 46 per cent of editorial content, ATV 41, ARY and Dawn News 40 and Express News 39 per cent.
The monitoring was conducted using international methodological standards of quantitative and qualitative analysis and observed media coverage of the elections in order to asses:
- The access granted to candidates, political parties and coalitions in the mass media and whether this coverage was fair and balanced;
- Whether candidates, political parties and coalitions standing for election were covered in an unbiased and equitable manner, particularly the public media;
- The tone of media coverage towards the candidates, political parties and coalitions;
- and whether the electorate was gaining diverse and impartial information in order to make an informed choice on Election Day.
Not surprisingly Geo TV had the highest percentage of reporting on Nawaz Sharif's Pakistan Muslim League (N) than any other channel even as almost all channels seemed fixated on Mr. Sharif's party. Express News, DawnNews and PTV were the others to spend a major portion of their election coverage focused on PML (N).
MQM and not PTI or PPPP, as most imagined, got the second highest share of overall TV coverage during this duration with Geo once gain leading, Express News and DawnNews following.
Less than one third of the overall coverage highlighted Imran Khan's Pakistan Tehreek -i-Insaaf Party (PTI) with Geo yet again providing the most coverage.
Strangely enough more than 60 per cent of ATV's coverage of the election seemed to focus only on PPPP, which was seemingly ignored by Geo, DawnNews and Express News, but given marginally better coverage by ARY.
One stat that really stood out was that all news channels basically ignored balanced coverage when it came to time allotted to candidates on the basis of gender and gender identity.
Geo's coverage was totally lopsided with an enormous 97 percent focused only on male candidates, while PTV managed only four percent on women and ATV 5 percent.
For more information please access: http://eueom.eu/files/dmfile/eu-eom-media-results_en.pdf