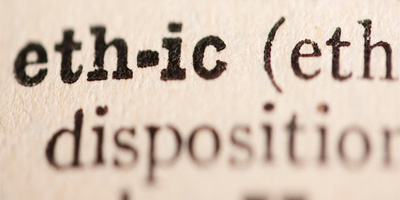 JournalismPakistan.com May 11, 2012
ISLAMABAD: Media ethics were discussed and debated at length Friday at a seminar that also marked the first phase of Pakistan program to support ethical journalism.

The Coalition for Ethical Journalism is a network for media and journalism in Pakistan which is part of a new global campaign to strengthen standards in media. On the occasion, a new website pakmediaethics.org was also launched.

The event, held at the South Asian Free Media Association (SAFMA) office, was chaired by Muhammad Ziauddin, Executive Editor of The Express Tribune and Aidan White, General Secretary of the Coalition for Ethical Journalism, Global Editors Network.

Ziauddin said it was an endeavor to debate and discuss the issues of media ethics in Pakistan. "The objective is to develop a consensus document that would have the consent of the owners of media organizations, the editorial decision-makers, newsroom staff and reporters.

"It is our considered belief that remaining within a universally accepted code of ethics the media organizations can still compete among themselves for larger circulation and higher ratings."

In his introduction, part of a document given to the seminar participants, White said fierce competition between television channels and the pressure to deliver continuous 24-hour news has led to what many believe is an intolerable sacrifice of standards in journalism.

"The supreme test of ethical journalism comes when disaster strikes….but media can be casual about ethical responsibilities in moments of crisis," White wrote.

He cited examples of reporting on the recent Bhoja Airlines crash in Islamabad and Maya Khan's reckless journalism on Samaa TV in which she and some like-minded women were filmed hounding couples in a public park.

"The incident confirmed the view held by many people that media act with impunity."

White wrote: "Ethics are crucial for all media workers – as well as owners and managers….everyone in media should examine their basic moral and political principles; be aware of their responsibilities; and be accountable to their audience."

The aim he said was to demonstrate that media care; help media become accountable and support a culture of self regulation.

The seminar was attended by senior journalists, representatives of organizations dealing with media and others.