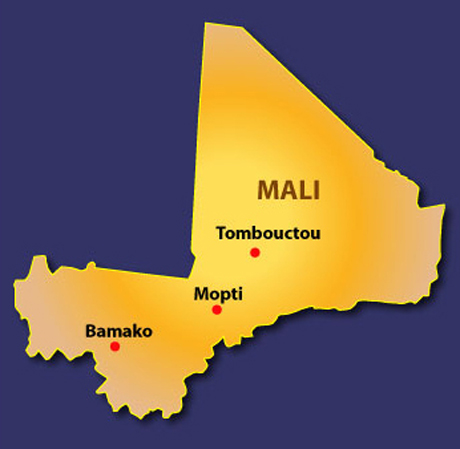 JournalismPakistan.com March 13, 2013
BAMAKO, Mali: The airwaves in Mali's capital fell silent on Tuesday and newspapers didn't print a morning edition in protest over the arrest last week of an editor who published an open letter challenging the salary of the country's coup leader.

Boukary Daou, editor-in-chief of The Republican newspaper, was taken away by agents from Mali's intelligence service on March 6, soon after his newspaper published a letter from an army officer denouncing Capt. Amadou Haya Sanogo's recently-decreed salary of $8,000 per month, an incredibly high salary in the impoverished country. The letter argues that the salary — as much as 26 times what Sanogo earned before last year's coup — is in fact an incentive for future coups.

Sanogo seized power a year ago last March. Faced with international sanctions, he was forced to relinquish control just weeks later, but succeeded in negotiating a golden parachute for himself, including the salary of an ex-head of state. Despite officially stepping down, country watchers say Sanogo remains the power behind the throne, as Daou's arrest seven days ago underscores.

The media strike began on Tuesday and "will continue until Boukary Daou is freed," according to a statement from the country's press association.

President Dioncounda Traore defended the decision to arrest Daou and said that if he is innocent, he will be freed. Speaking to reporters during a stop in the capital of neighboring Senegal, Traore said the letter published in The Republican was subversive, and aimed to demoralize the nation's troops at a time of war.

"Mali is in a state of emergency. We all need to remember this. We are in a state of war, and we cannot allow this kind of thing," he said. "If he is guilty, he will need to answer to the courts. If he is not, there's no reason he'll be kept in prison," he added. - AP