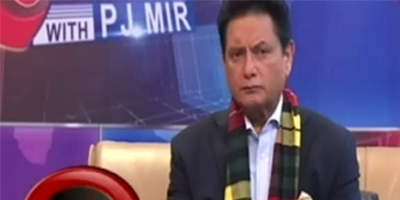 JournalismPakistan.com January 21, 2016


ISLAMABAD - The Pakistan Electronic Media Regulatory Authority (PEMRA) has issued a show cause notice to Din News after a phone caller taken live in a talk show badmouthed the judiciary.
The incident happened during the program 'Pakistan Online with P J Mir' broadcast on Thursday (January 21).
PEMRA pointed out loose editorial controls and lack of time-delay mechanism had led to the derogatory remarks being aired.
The authority quoted the caller named Ali Nawaz as having said: "Neither Chief Justice of Lahore High Court is taking any action nor the Supreme Court Chief Justice is doing anything.....but they make tall claims they are doing this and that. The conditions are such Mr Mir that our judiciary has no shame....it is shameless..."
PEMRA said previously also Din News had been served notices for contempt of court.
It said Din News is in violation of the Supreme Court Code of Conduct 2015 and PEMRA laws.
The channel has been given 14 days to explain why punitive action should not be taken against them.