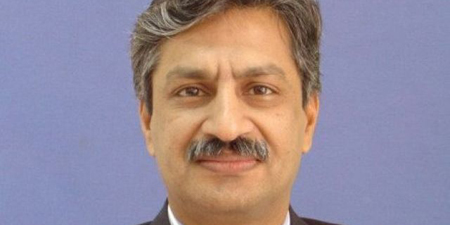 JournalismPakistan.com October 04, 2016


ISLAMABAD - Absar Alam, Chairman Pakistan Electronic Media Authority Tuesday stated that PEMRA will revoke licenses of television channels airing Indian content more than the allocated quota of 6 percent per day after the deadline of October 15, 2016.

He was talking at 'A Debate on Foreign Entertainment Content on Pakistani TV Channels', arranged by United Producers Association (UPA). He made it clear that in future, foreign content would be aired on a reciprocal basis.

He added that 6 percent quota included repeat telecast also. He also announced a complete ban on Urdu dubbed content being televised by foreign channels having landing rights. "Only Urdu subtitles will be allowed," he said adding that law would not apply to advertisements.

Absar said that the government has already started action against Indian digital boxes. "We are in contact with the provincial governments to control the sale of Indian digital boxes at provincial level."

Chairman UPA Satish Anand said it was in the interest of Pakistani private drama producers that the laws of PEMRA regarding broadcast of foreign content allowing 10 percent foreign content in a day including 6 percent Indian and 4 percent other languages be implemented in letter and spirit.

He appreciated chairman PEMRA for recognizing UPA as a legitimate stakeholder in the Pakistani media industry. He hoped that in future PEMRA will involve UPA in decision-making process about the future of the industry as it does with other stakeholders.

Former chairperson UPA and veteran artiste Samina Ahmad told the audience that established in 2007 UPA was the only recognized body representing the fraternity of private drama producers.

UPA, she said had always been raising voice about the violation of PEMRA's quota of 10 percent of foreign content by many TV channels as it had adversely affected the local drama production industry.

She said that in last three years, Pakistani drama industry was badly affected by the excessive foreign content shown on television. She pointed out that currently only 15 to 20 percent Pakistani content is shown on private channels. "In Lahore only, there were about 50 production companies three years ago which has now shrunk to around 4 only," she said.