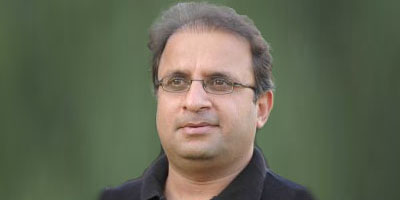 JournalismPakistan.com July 09, 2012
ISLAMABAD: The game of musical chairs in the Pakistan media has picked up again with reports that Rauf Klasra of Dunya Group may soon quit and return to The News.

The impending arrival at Dunya of Muhammad Malick, the Resident Editor of The News, has upset the applecart for Klasra, insiders say. The two reportedly do not get along well.

Klasra, who had been handling the affairs of Dunya's yet to be published Urdu newspaper, however, is awaiting Malik's arrival to see the team he brings along from The News.

Malick, who will be joining Dunya as an anchor and Group Editor will be managing an English-language daily the group also plans to bring out.

Reporters Aftab Mecan and Asim Yasin are reported to be on Malick's team for Dunya. There could be some others too but their names could not be known.

Klasra, an investigative reporter, was the Editor Reporting at The News when he quit in late 2010 following problems at the Islamabad bureau with his colleagues and the management which he reportedly thought was too agenda driven and following an anti-government line.

He soon joined the Express Media Group and was there for less than a year before being sacked following complications over a story on the in-camera briefing to the joint session of the Parliament by the military in May 2011.

Klasra, has been with the Dunya Media Group for just over a year.