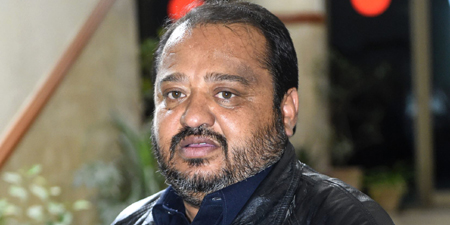 JournalismPakistan.com January 19, 2017 Adnan Aamir



QUETTA - Senior journalist and Bureau Chief of 92 News Quetta, Khalil Ahmad (pictured), was elected President of Balochistan Union of Journalists (BUJ) unopposed for 2017-18 Wednesday.
The results were announced by Musa Farman, chairman of BUJ election committee. Democratic Panel led by Khalil Ahmad was elected unopposed on all the positions.
Veteran journalist Ayub Tareen and current correspondent of Mashal Radio was elected General Secretary. Among other office-bearers, Mian Muhammad Siddique got elected as (Senior Vice President), A Kalvin (Vice President), Mustafa Tareen (Senior Joint Secretary), Nazar Baloch (Joint Secretary) and Rasheed Baloch (Finance Secretary).
BUJ that has almost 200 members holds its elections every year.
General body members of BUJ elected are: Abdul Jabbar, Hammad Siapad, Raqeeb Ahmad, Zafar Baloch, Shahzada Zulfiqar, Salman Ashraf, Seema Kanwal and Shahid Rind.
Delegates of BUJ who would vote in Pakistan Federal Union of Journalists (PFUJ) elections are Noor Elhai Bugti, Haji Ajmal, Irfan Saeed, Ali Shah, Tariq Baloch, Abdul Khaliq Rind, Yaqoob Shahwani, Essa Tareen and Haji Khalil.