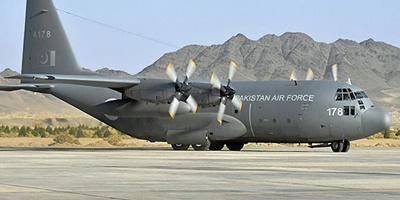 JournalismPakistan.com June 12, 2015
ISLAMABAD: The National Disaster Management Authority (NDMA) officials off-loaded two journalists from a C-130 and left them stranded in Nepal saying civilians were not permitted to travel on the aircraft.

Two reporters of Jang Group, Atif Shirazi and Obaid Abrar, were left stranded in Nepal where they had gone with NDMA to cover the earthquake. The journalists were not allowed to travel back to Pakistan on the Air Force aircraft. However, wife of a SAARC director was welcomed.

"It is a clear discrimination against us as wife of a SAARC director who was also a civilian was allowed to board the C-130 and we were told civilians are not allowed," Shirazi told JournalismPakistan.com.

"We were supposed to arrange lodging and food on our own while traveling to and from Nepal," he said.

The journalists ran out of money during their prolonged stay in Nepal.

"A Nepali journalist, Santoshi Adikari paid our hotel bill and we borrowed money from some embassy officials to get the return tickets," he said.

NDMA spokesperson Reema Zuberi told JournalismPakistan.com the authority regrets the inconvenience caused to the journalists due to some mismanagement and is planning to reimburse them for the tickets.

"We are in touch with both the journalists and will try to facilitate them in whatever way we can," she said.