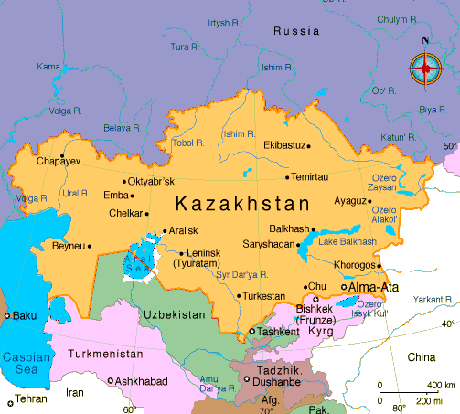 JournalismPakistan.com December 28, 2012
NEW YORK: The Committee to Protect Journalists has called upon the Kazakh authorities to do their utmost to determine the whereabouts and ensure the safety of journalist Tokbergen Abiyev, who has been missing since December 20.
Abiyev - head of the Astana-based Press club Zakon i Pravosudiye (Law and Justice) and editor of the now-defunct newspaper Zakon i Pravosudiye, which covered government corruption - disappeared several hours after he told Kazakh journalists in a mass text message on December 20 that he was holding a press conference at noon the next day which would be a "sensation," according to the Almaty-based press freedom group Adil Soz.
In the message, Abiyev said the title of the Press conference would be "The corrupt must be jailed," Adil Soz reported, but the journalist did not offer further details on the subject of the press conference.
Abiyev was last seen at his office at the Press club at around 10:00 pm, where he told his colleague Andrei Taranov that he was leaving with a laptop to pick up important materials for the Press conference, Adil Soz reported. The group said that the journalist asked Taranov to wait for him at the office, but that he never returned.