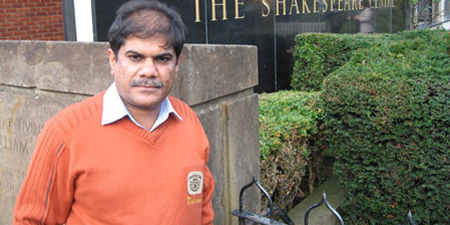 JournalismPakistan.com February 02, 2017


ISLAMABAD – A BOL News journalist has accused President National Press Club Shakeel Anjum and Afzal Butt a union leader of conspiring to target BOL and its journalists.
Mazhar Tufail, appearing in the program Aisay Nahi Chalay Ga, hosted by Dr. Aamir Liaquat Hussain, pointed out both office-bearers were employees of the Jang/Geo Group.
"When BOL was about to be launched, in fact well before that, Jang Group's Mir Shakilur Rehman, Mir Ibrahim, and PEMRA chairman Absar Alam, all hatched a conspiracy to thwart BOL launch," he alleged.
"In this regard, they first assigned the task to the National Press Club Islamabad where their own employees are the office-bearers."
"In the last week of December when I went to the club, I told them (office-bearers) not to conspire against BOL. They ignored BOL and used bad words against the channel.
"I exchanged hot words but I left shortly afterwards telling them they were doing wrong. We are all journalists and we should strengthen our community. However I was told to leave," Tufail said.
He said the office-bearers appeared to be running a property mafia. "I feel ashamed calling them journalists."
Insiders tell JournalismPakistan.com there is more to the story. They say Tufail was upset after one of his friend's names was omitted from the voters list of the press club. However, Tufail denies this.
The press club in turn has decided to issue a show cause notice to him for his outburst and will also be writing to Aamir Liaquat to elaborate on the allegation leveled in his show. The club said it reserves the right initiate legal action.