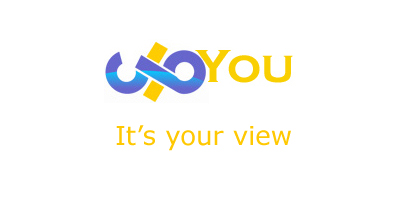 JournalismPakistan.com August 27, 2012
SAN JOSE, CA: JournalismPakistan.com today proudly launched JPYou (scroll down to the bottom of Home Page), our video-hosting facility that will enable journalists and non-journalists to post their media or journalism-related reports, packages, documentaries, clips, talk shows and short documentaries on our media-specific forum.
JPYou is the first in a line of upgrades and new facilities JournalismPakistan.com plans to provide or host in the next six months. It comes in the wake of our collaboration with US-based WBT-TV.
Through JPYou, JournalismPakistan.com will be hosting up to six WBT-TV productions every month. The WBT-TV programs include Vision 2047, an insightful discussion-based program on what the India-Pakistan scenario will be 100 years from independence, and Viewpoint from Overseas, a current affairs program on socio-political issues as seen through the eyes of American Pakistanis.
"It is something we have been working on for a while. We noticed there was only so much you could find on YouTube when it comes to the media and Pakistan. One would have to look and look, a very tedious and frustrating affair. Through JPYou we guarantee the convenience of getting what one is looking for as it is media-specific… one forum. Not to mention, individuals will be able to post what they like, be it packages, first time talk shows, other media-related material regular channels do not consider…but we will," said Steve Manuel, JournalismPakistan.com Chief Editor and CEO.
JournalismPakistan.com, the leading website reporting on media matters in Pakistan, recently also added JP Global and JP America sections to cover news and events related to media in the rest of the world and also the US. It is the only website in Pakistan that does.
With hundreds of registered members, and hits from over 65 countries and correspondents in 11 world cities so far, JournalismPakistan.com has also provided the opportunity for a number of young journalists to avail fellowship and scholarship facilities through its postings.
"We have been at the forefront of informing journalists and media workers of the latest developments in the industry in Pakistan. We have provided them convenience and opportunities and now we will provide them the same in visual form. JPYou is an ideal vehicle for young journalists to establish themselves and come to the notice of those that matter through their work," said Imran Naeem Ahmad, the Co-Founder and Managing Editor of JournalismPakistan.com.
"I am reasonably optimistic about our new facility as it is innovative and no other website in Pakistan offers what we do; you have broadcast television show recordings, but you do not have original output or a forum for one to post such material. That is what we are aiming at. We have demonstrated in the past that we are innovative and we will continue to do so in future as well," said Steve.
"The evolution of JP has been exciting and very satisfying," added Imran Naeem, "The scope for how much we can continue to develop is enormous and we will develop it further. We have plans…" he promised tantalizingly. "For now, however, enjoy and welcome JPYou."
All you want to know about JPYou