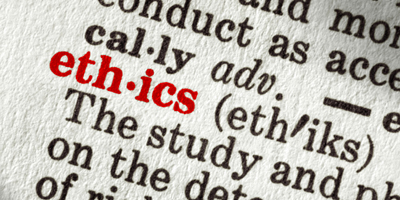 JournalismPakistan.com May19, 2012 The Communicator

KARACHI: At the risk of putting my foot in my mouth I do declare that it's never been better for certain journalists in Pakistan i.e. in terms of making a few quick bucks, opening up to opportunities that never existed before and being put up there on a pedestal to be glorified and worshipped as an 'award winner'. It's also a good time for those eager and waiting opportunists to manipulate, bully, bullshit and befool the majority of the media into thinking that it is they who are shaping the future of journalism in the country.
Hello…. Wake up!!
You got to be a hundred different kinds of dumb, blind and deaf not to be able to see you are being screwed over, made a jackass of and being corrupted in the name of 'better journalism'. There is a pattern in play here that is even more in your face than the Oscars' red carpet lit up with neon arrows.
Let me lay it out for you in simple straightforward words. No mumbo jumbo. No hints. No gobble-de-gook. No beating about the bush. No doublespeak... just simple English.
What really sent me over the edge this time was this report I saw on "A talk between an American 'writer' and AGAHI award winners on media ethics. Of course the whole exercise would be plum lovely if it were not for the rather dubious organizers of the show and a few even more dubious characters discussing ethics.
With all due respect to Professor Sherry Ricchiardi of the American Journalism Review, it would have been a good thing if she had bothered to dig into the ethics of the very group she was talking to and even more so to the organizers, headed by a man who is not even a journalist.
Not being a journalist is fine, but to actively, deliberately and deviously pull the wool over the eyes of the community and to exploit their weakness and naivety with the sole purpose of self promotion and raking in the moolah from trusting donor agencies, NGOs, multinational organizations, media houses and press clubs is just not on in any honest and self-respecting person's book.
Worse still that the journalist community has not woken up to the nefarious deeds (misdeeds?) of this globe-trotting schizophrenic egomaniac who managed almost singlehandedly to sink a television channel through his devious policies, selfish mismanagement and disastrous strategies while all the time spouting marketing mumbo-jumbo interspersed with jargon honed through his stints at two USAID development projects that had links with such global organizations as the World Economic Forum… words and phrases such as 'media interaction', interactive initiatives, objectives, stakeholders, institutional credibility, communication strategies, collaborative thinking, knowledge sharing, state of media, capacity building, competitiveness of the media etc…
Words, words and more words…!!
And these words would really matter and be of value if the 'ethics' behind them were right and honest, if they came from a man who is a journalist and understands journalism and its needs, not somebody using journalism as a vehicle to bump up his own status and pleasure his ego.
This is a man who gifts journalists that can be 'friends' and useful in the future to expensive restaurants, plies them with gifts, jobs, favors, foreign trips, fellowships, scholarships and now awards.
What is ethical about that?
Does he, as the head of the organizing party, for the talks on 'media ethics' have the moral right to do so?
'Investigative journalism' is one of the key phrases he has picked up recently. He likes the sound of it rolling off his tongue. High time then some of those 'award-winning' journalists so bent on 'investigating' did some real investigation, probing the truth of media ethics… starting with their own. It would also be worth their while to probe the genesis and work of the organizations awarding them… at least the who, why, what and how.
And now, before I sign off in disgust, I wonder yet again if it is okay to award and recognize a journalist for being a paragon of media ethics when that journalist has a definitive ideological bent that does not fit in with the free world and is also responsible through his actions for endangering and causing the death of an individual… deliberately in the name of journalism?
This gent, we all know who he is because of the gargantuan ego he carries, brazenly declared at the 'Talk', "The biggest issues journalists' are facing is the
security issue, security for life and security of job".
This coming from a man who had little regard for the security of an individual he exposed to extremist elements and left for them to do as they would. Unfortunately, they did.
(The Communicator is a senior journalist)