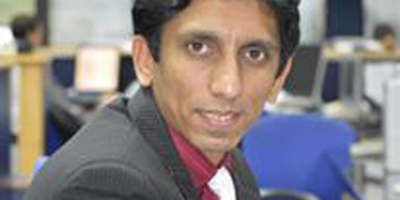 JournalismPakistan.com May 12, 2015
ISLAMABAD: Investigative journalist Azaz Syed has authored a book "The Secrets of Pakistan's War on Al-Qaeda" wherein he has debunked many myths besides exposing some compelling facts about the war on terror.

The book includes interviews of former Inter Services Intelligence chief Ahmad Shuja Pasha, some family members of the slain al-Qaeda chief Osama Bin Laden and al-Kuwaiti family. In an interview with JournalismPakistan.com, he said that being a journalist he always wanted to do something different but important and this curiosity helped him write the book.

Syed said the book contains in-depth information on Pak-US cooperation in fighting against Taliban and al-Qaeda and how Pakistan has been instrumental in flushing out militants.

"I've tried my best to answer all the questions in the book on how Osama Bin Laden entered Pakistan, who helped the US to track down Laden in Abbottabad and how the US Navy Seals conducted operation to eliminate him," he said.

He said the book may also be interesting for international audience as interviews of former ISI chief Ahmed Shuja Pasha and al-Kuwaiti family members reveal a lot of new facts about the war against al-Qaeda that were not known before.

"The book contains firsthand accounts of persons who have been part and parcel of the war wherein Pakistan has suffered invaluable human losses," he said.

Syed said that his book is much different than all the books already published on the subject. "I've written this book as an independent journalist … I'm neither associated with a militant outfit nor any faction of the establishment," he said.

Authors of other books on the subject are either retired military persons or closely associated with the military establishment; so they may have some kind of biases while writing books, he said.

Syed claims that all the information in his book is hundred percent true as he has properly referenced and attributed all the facts and details. "I've used minimal anonymous sources in my book to avoid ambiguities and doubts."

The book is available at leading bookstores across the country and is priced at Rs800.

Syed is currently working with Geo News as a senior correspondent. Earlier, he remained associated with DawnNews, Waqt TV, Daily Times and Associated Press of Pakistan.

He has also worked as a stringer for The New York Times and the London Evening Standard. In the journalism industry, he is considered to be an expert on counter-terrorism and security issues.