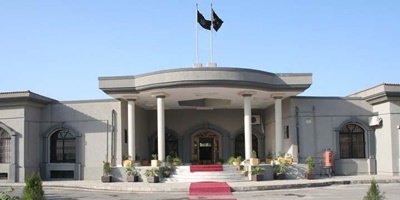 JournalismPakistan.com August 21, 2015
ISLAMABAD: Islamabad High Court (IHC) has sacked four of its officials for leaking internal official reports and news to the media.

A source tells JournalismPakistan.com that an inquiry committee was constituted to probe the allegations against the officials that found them guilty.

"They all were found guilty of speaking to mediapersons on the issues they were not authorized to," he said. "Some internal reports were leaked to the media too that were sensitive in nature and not meant for public."

He said the terminated employees have a right to file an appeal against the decision in the appellate court.