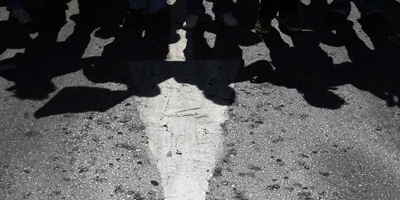 JournalismPakistan.com December 12, 2012
The International Federation of Journalists said Wednesday it stands in solidarity with its affiliate the Pakistan Federal Union of Journalists (PFUJ) and workers of Daily Times who have been protesting the newspaper's continued withholding of salaries.
The situation escalated on December 10 when two employees at the newspaper attempted to set themselves alight after their salaries had been withheld for 11 months.
According to media reports, receptionist Mohammad Aftab and Sohail Ahmed, a worker in the newspaper's information technology department were seen pouring petrol on themselves on the newspaper premises. Colleagues snatched the petrol and match box from them before they had the chance to self-immolate.
Following the incident, staff working in the newspaper's Islamabad office went on strike.
"The suicide of workers as a result of employees' withholding salaries is deeply disturbing. It is unacceptable for media houses to create a situation where workers feel desperate enough to make an attempt on their own lives," said IFJ Asia Pacific Director Jacqueline Park."