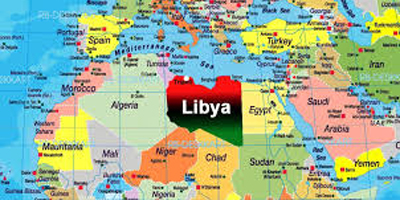 JournalismPakistan.com April 27, 2015
The International Federation of Journalists (IFJ) has expressed its shock and dismay at the discovery of the bodies of five employees of Libyan broadcaster, Al Barka TV.
The team had been kidnapped last August at a fake ISIS-Libya check-point while returning from filming the opening session of the newly elected Libyan parliament. Their bodies were found this morning, their throats recently slit, outside the city of Bayda.
"We are deeply shocked by this brutal slaughter" said Jim Boumelha IFJ President in a Media Release. "ISIS aims to horrify but we can only feel great sorrow and further resolve to see the killers held responsible for their crimes."
The dead included Khaled Al Sobhi, Younes Al Mabruk Al Nawfali, Abdallah Al Karkaai, Yousef Kader Boh and Egyptian photographer Mohamed Jalal.
The sister of Mohamed Jalal had claimed that her brother had been used by ISIS to film scenes of Egyptian Coptics slaughtered in Libya earlier this year.
This news comes just two days after Muftah al-Qatrani, director of Al-Anwar was found shot in the head in his Benghazi office. Al Quatrani was a Libyan TV journalist who covered fighting between militias and government forces in Benghazi.
The IFJ will be holding a safety training for Libyan journalists together with the Rory Peck Trust in Tunisia in May.