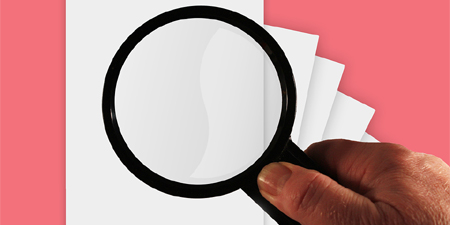 JournalismPakistan.com January 11, 2017


NEW YORK – The Pakistani government should urgently investigate the apparent abductions of four activists who campaign for human rights and religious freedom, Human Rights Watch said Wednesday.
The four men, Salman Haider, a well-known poet and academic, and bloggers Waqas Goraya, Aasim Saeed, and Ahmad Raza Naseer, went missing or were taken away from different cities between January 4 and 7, 2017.
All four men were vocal critics of militant religious groups and Pakistan's military establishment, and used the internet to disseminate their views. Their near simultaneous disappearance and the government's shutting down of their websites and blogs raises grave concerns of government involvement.
While the Pakistani interior minister, Nisar Ali Khan, directed the police on January 7 to speed up efforts to locate Haider, whom the government says it is not holding, a broader effort is needed to uncover the whereabouts and well-being of all four men.
"The Pakistani government has an immediate obligation to locate the four missing human rights activists and act to ensure their safety," said Brad Adams, Asia director. "The nature of these apparent abductions puts the Nawaz Sharif government on notice that it can either be part of the solution or it will be held responsible for its role in the problem."
Goraya, an anthropologist who blogged on issues of religious freedom, and Saeed, a blogger and an administrator of a Facebook page hosting progressive views critical of religious extremists and Pakistan's security policies, were reported missing from Wapda Town, Lahore, on January 4.
Haider, a poet and professor at Fatima Jinnah Women University, went missing on the evening of January 6. His wife received a text message telling her to pick Salman's car from Koral Chowk, Islamabad. The family has not heard from Salman or the abductors since.
On January 7, unidentified men took away Naseer, a blogger running a Facebook page broadcasting secular, progressive views, from his family's shop in Sheikhupura.
The government's failure to provide information on the fate or whereabouts of a person taken into custody amounts to an enforced disappearance, which is a serious violation of international human rights law. "Disappearances" place individuals outside the protection of the law and make them more vulnerable to torture and other abuses.
After the four activists went missing, messages on social media have accused them of blasphemy and other crimes, heightening concerns for their safety.
Pakistani journalists and activists face an increasingly hostile climate due to harassment, threats, and violence from both state security forces and militant groups. In August 2016, the Pakistani government enacted a vague and overbroad cybercrimes law that threatens rights of privacy and freedom of expression. The law includes provisions that allow the government to censor online content, criminalize internet user activity, and access internet users' data without judicial review.
Pakistan's security establishment has a long history of intimidating critics. Pakistani and international human rights groups, including Human Rights Watch, have extensively documented the intimidation, torture, enforced disappearances, and killings of activists and journalists. The Taliban and other armed groups have also threatened media outlets and targeted journalists and activists for their work.
In April 2015, prominent rights activist Sabeen Mahmud was killed by militants. The principal planner of her assassination later said that he killed her because, "she was generally promoting liberal, secular values."
In May 2014, Rashid Rehman, a human rights activist and lawyer, was assassinated by militants in an apparent reprisal for his willingness to represent people charged under Pakistan's blasphemy law.
In April 2014, unidentified gunmen attacked Hamid Mir, one of Pakistan's most prominent television anchors in Karachi. Mir survived the attack, and Jang/Geo – his employer and the country's largest media conglomerate – accused the director general of the government's powerful Inter-Service Intelligence (ISI) agency of involvement in the incident.
Saleem Shahzad, a reporter for the Hong Kong-based Asia Times Online and for Adnkronos International, the Italian news agency, disappeared from central Islamabad on the evening of May 29, 2011. Shahzad's body, bearing visible signs of torture, was discovered two days later near Mandi Bahauddin, 80 miles southeast of the capital.
"The government needs to reduce the insecurity faced by journalists and activists, which has a severe chilling effect on their work," Adams said. "This requires the government holding responsible the militants – and its own security agencies – that threaten and attack them." – Human Rights Watch