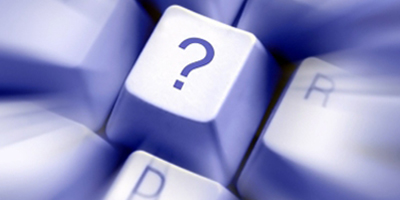 JournalismPakistan.com October 15, 2012 Daud Malik

ISLAMABAD: Isn't it strange that when a long-forgotten journalist dies, the journalist community first quietly expresses indifference, which is followed by imperceptible surprise and perhaps guilt that most of them didn't know the gentleman was still alive.
The death this month of Asrar Ahmad, who laid the foundations of Pakistan Federal Union of Journalists (PFUJ), is a case in point.
Only an obituary in Dawn tells us about the life of the late journalist and how he contributed to the profession. It is as if the past is not only another but also a forgotten country for journalists. As if journalism in Pakistan is not for old men (and women).
Working at the Dawn's Islamabad desk in February 2011, the shift in-charge asked if I knew a senior journalist Hassan sahib. He said he had died and an obituary was to be carried on the city pages. Since immediately I could not recall my answer was "no". But only minutes later it became clear who Hassan sahib was. The answer would have been "yes" if the shift in-charge had asked who Kaleemi sahib was, as he was known to everybody.
But the fact that very few knew him as somebody who "introduced a weekly religious column in Dawn and later started his own Muslim News magazine…" was neither surprising nor shocking.
Today when someone talks about the past of journalism in Pakistan and the people who gave their lives to the profession, one feels the missing gaps in their narratives. The people they remember are incomplete, their journeys rudderless, with little known about where they went after a hectic career in journalism. Most of them slipped into oblivion. Only when they died, people took notice, that too briefly.
Journalism, now better known as "electronic media", has changed gears and lives on a completely different trajectory, which is fast and furious. But still no harm in gathering bits and pieces about the people like Khawaja M Asaf, Maulvi Mohammad Saeed, cartoonist Anwar Ali, Ahmed Azeez Zia, Chacha FE Chaudhry the photographer and many more to relive their journalistic struggles. These journalists lived through the best and worst of times in Pakistan's history, working with a missionary zeal, getting meager and irregular salaries and little or no job security, hopping from newspaper to newspaper.
Though late Khalid Hasan in his essays recalled the "impeccable Khawaja M Asaf", there is not much information about him available. It is through Hasan's essays one comes to know about him as someone who started professional life as a sports sub and who became "our editor – and there wasn't a better one." And those who worked with KM Asaf are still in awe of his professionalism and presence as a leader in the newsroom.
According to Khalid Hasan, "At PT (Pakistan Times), Khawaja Asaf's famous red ballpoint was the sword that swiftly came down on any lapse involving language, usage or grammar" and "there was no better sub in the business than Khawaja Asaf. He could turn a drab sentence or paragraph into gold while doing the minimum, just a tuck here, a nip there and a slight push elsewhere. Least editing is the best editing, was the principle he followed."
Journalism may have changed gears, but the stories of these journalists, their lives, their struggles need to be told for they stood for highest standards of professionalism, understanding clearly the responsibility of the so-called fourth pillar of the state.

(The writer is a senior journalist who has worked for The News and Dawn)