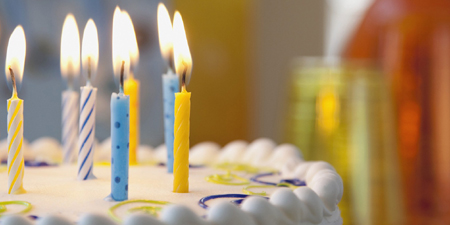 JournalismPakistan.com October 23, 2016 Steve Manuel



SAN JOSE, CALIFORNIA: Got an email this morning from old friend and JournalismPakistan.com co-founder Imran Naeem Ahmad. He reminded me that October 24th would be JP's 7th birthday and he would appreciate very much if I could do a short story, a testimonial.
But of course… why wouldn't I?
He also informed me that JP would be entering yet another phase soon and that there were more good things ahead. I never doubted for a moment ever that there would not be. I'm happy. I feel justified and validated.
JP was never set up for failure.
It was an honest effort when it started and it is my fervent hope that it will always continue to be. The whole concept of JP was built on the premise to provide a platform and a resource for all that was media related and, more specifically, journalists and journalism.
Over the years JP has done splendidly in keeping to its original mandate.
The idea of JournalismPakistan was germinated one May afternoon in 2009 when, over a cup of tea in our office kitchen, Imran and I talked about the prevailing standard of journalism and where it seemed headed. We were joined by our good friend Dr. Amjad Bashir, a senior economist. After a minute of listening to us carry on, he said: "Oye… you two just going to talk or do something about it?"
Fifteen minutes later we entertained the idea of making a webpage. I'll be honest, I knew bugger all about webpages; my only inclination and interest at the time being CricInfo. Once we both agreed, amidst rising excitement, we indeed would start a webpage on journalism the ideas just kept coming.
At the time both of us were working in a USAID project on competitiveness and as much as we wanted to discuss our webpage to be, we knew we had to be guarded, as it could be misconstrued as a conflict of interest since Imran and I ran the media section of the project.
The next day, during lunchbreak we were back to discussing the webpage. Imran said he had made enquiries and it could take as much as Rs100,000 to get a good website constructed. I whistled. How would I justify to my wife that I needed Rs50,000 for a 'pet project'?
"JournalismPakistan," I said, "That is what we are going to call it." I explained to Imran it was based on the same premise as "Cricket Australia" or one of our USAID projects "Furniture Pakistan". It had a nice ring to it. He agreed.
The next day Imran returned with three different logos for JP.
And that's when we started really working on the content. For the next two weeks Imran instructed and introduced me to the needs of webpage specific content and I rolled out page after page. Today when you visit JournalismPakistan.com you will be informed that it is a "one-stop resource for all that's journalism and that it is an initiative of senior journalists Steve Manuel and Imran Naeem Ahmad."
That was one of the first bits of information that I penned and I'm glad to see that it's still there.
It took us a further four and a half months to get the website ready to the point that it could be made operational. October 24th is not the date we had in mind.
I was in Karachi, organizing a media event for the director of our program, when Imran called and said JP was all set to go. We needed an introductory story. Could I do it?
Back in my hotel room it took me less than 45 minutes to put together the story we needed. Sent!!
One hour later Imran called me and told me to have a look at the website. We were online.
I was very, very excited.
Next day, however, our director informed me that he had a very serious issue to discuss with me when we returned to Islamabad. Imran called soon after and informed me that Dr. Amjad had passed it on to him that our website had caused quite a stir and that there had been a complaint from an outside source that had both put both Imran and my jobs on the line.
Suffice to say, we were nearly shut down before we even started. But we weathered the storm and continued to build our website.
From three visitors we went to seven to 11 to 20 to 34 and we continued counting upwards. We've never stopped.
Now we have followers from over 100 countries, get letters and news from all over and are considered the most authentic and No. 1 media website.
Two times the website outlook has been changed since its inception and here's the third as you read this story on the all new JP.
Back when we started, I had a lot planned for JP. Haven't been able to do all I wanted to. Too far away and life's got in the way. Yet I have gotten enormous satisfaction from the growth JP has shown and the many, many stories I have done for it.
There was never any doubt it would not work out; I knew it would.
Here's to another year JP and then some more!!