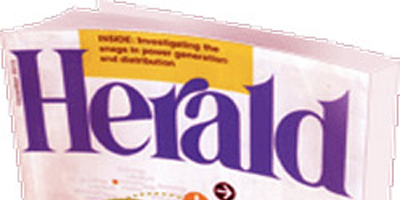 JournalismPakistan.com December 21, 2014
ISLAMABAD: Continuing with administrative changes initiated in 2011, the Dawn Media Group is planning to turn its leading monthly magazine Herald into a weekly in the coming few months, according to a source.

The Dawn Media Group is also mulling the option of making the magazine available to online subscribers weekly or fortnightly. "First there is the matter of cost which will go up if the magazine turns weekly, and then there is the issue of generating resources through online subscription," according to the source. A beta website of the magazine is already part of Dawn.com.

It seems that the effort is to turn Herald into Pakistani version of the American news magazine, Time.
This development comes on the heels of closing down Spider, a magazine on information technology, in October this year. Spider's subscribers received a letter in September this year informing them of the closure.

According to Oxford Companion to Pakistani History, Herald began its publications in 1970. "Herald was initially introduced as a replacement for the organization's socio-cultural-literary journal, Illustrated Weekly of Pakistan, but it soon came to its own up-to-date and in-depth coverage of politics, social development, arts and culture." The Companion adds that another creditable contribution of the magazine has been its trail-blazing initiatives in investigative journalism.

"A face-lift, experiments in layout design, and the reorientation of its oulook in 1984 vastly enhanced its appeal to readers."

Over the past few years the Dawn Media Group has taken far reaching decisions about its business concerns – switching its channel Dawnnews TV from English to Urdu, and launching an Urdu website of daily Dawn. At the same time the outlook of the newspaper underwent major layout changes.