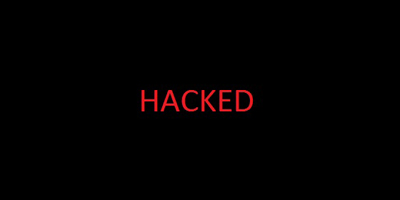 JournalismPakistan.com May 31, 2015
ISLAMABAD: GuardiaNz (G-Force) hacked Geo News Television website Sunday apparently perturbed by recent media coverage of alleged Axact fake diplomas scam and also posed some questions to be answered by media houses and politicians.

"The New York Times published a story about Axact and investigation begins within hours of the publication of report," a message on the website says, adding that entire media goes berserk – all agencies in full action.

"24 hours later raids begin, conclusions drawn, "media" starts to make decisions...one week later, the central character arrested. Conclusion: things moving at lightening speed – the way they should. Kudos to all!

But G-Force says that they have some issues with the above statement and pose the following six questions:

1.May 12, 2007: possibly 100 people killed in broad daylight, scored injured – where was this speed?

2. Baldia town fire: over 300 people burnt alive – how many years so far and where was this speed?

3. In broad daylight lawyers were burnt to death years ago – where was this speed?

4. Model town massacre happened in front of cameras, dozens killed – where was this speed?

5. Saulat Mirza alleged Altaf Hussain and many other senior leaders of MQM for directly taking orders from them – where was this speed?

6. BBC published many documentaries on murder, corruption, money laundering and other crimes of Nawaz Sharif, Altaf Hussain, Asif Ali Zardari (Mr 10%) and other political leaders but none of them have been brought to justice, why?

"All of these are bigger and heinous crimes compared to what Axact may or may not have done, but where this speed was," the hackers ask.

They also accused Pakistani media of spreading hate and pessimism instead of brining forth some positive aspects of the country and talent of the youth. The hackers alleged media owners as being partial and biased.

"Nation remains clueless, but then we are low lying, brainless creature of this country. May be smart ones like media journalists, anchors and politicians can shed some light on these questions," they say in their message on Geo News website.

"Media must report news instead of cooking it on their own," they advised, "we will keep hitting you until we get the answers for these questions. Expect us."

The Geo website however was back up later in the evening.