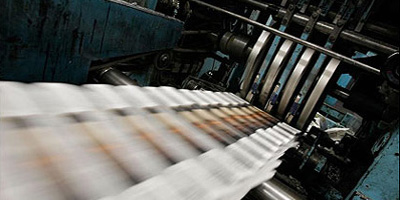 JournalismPakistan.com July 07, 2012
LAHORE: The Frontier Post is preparing to set its house in order by hiring the right people in a bid to re-emerge as a newspaper of substance.

Launched in 1984 by Rehmat Shah Afridi, the paper's management has now appointed senior journalist Shah Rifat Alam as the Lahore resident editor.

He has joined in from Pakistan Today where he was the head of news and helped launch the paper. During his career he also worked for The Sun, The News, Daily Times and Geo English TV.
Rifat was instrumental in setting up Daily Times – from the planning stage to policy formulation and hiring of staff.

Earlier this week, Rana Qaisar, was named as the resident editor in Islamabad, another senior man coming in from Pakistan Today.

Those familiar with the developments tell JournalismPakistan.com that more staff is also being hired for the Lahore and Islamabad offices.

The Peshawar-based newspaper is also published from Lahore and Quetta.

The Frontier Post was already on the decline when it published a blasphemous Letter to the Editor in 2001, sent in by email reportedly from an American Jew. The newspaper's offices were vandalized and the printing press set on fire.

The charges were upheld against four staff members - Munawwar Mohsin, who was directly responsible for printing the letter, News Editor Aftab Ahmad and Computers Chief Wajeehul Hassan, and General Editor Mahmood Shah Afridi.

Mohsin was convicted, Ahmad and Hassan were acquitted, and Afridi absconded.

The trial revealed Mohsin was hired only days before he printed the letter, with the management unaware he was a drug addict and mentally ill.