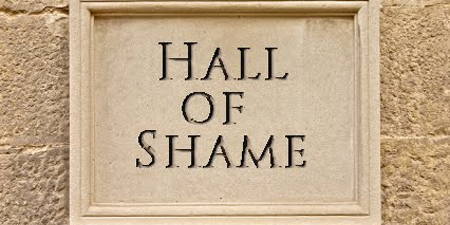 JournalismPakistan.com February 24, 2017 Imran Naeem Ahmad



ISLAMABAD – It is a collective shame for the 29 television channels served show cause notices by PEMRA for airing false news about a bomb going off in Lahore Thursday.
The blundering news organizations include the so-called heavyweights claiming to be No. 1 and the first in whatever they do.
What they did Thursday was another first but none came up with the claim 'first with the false news.' None thought it fit to apologize for creating fear and panic among an already shaken public.
Geo, Dunya, Samaa, ARY, BOL, Express News, Abb Takk, Capital, DawnNews, Jaag, and others, all were on the list, all deserving to have their names etched in the Hall of Shame.
Wonder how could so many channels go wrong in reporting? The answer is simple. The channel that first 'broke' the news may have prompted others to do the same. They all did, tossing professionalism and ethic out of the window, only to have egg on their face.
It appears no one at these channels thought it appropriate to seek confirmations and verifications.
So fierce is the competition it is just about the race to be first. That eventually you fall flat does not matter; you get served notices from the regulator makes no difference; even threat of being fined is no problem, it seems.
Tomorrow will be another day, bringing more breaking news – some accurate reporting, some false news, some tall claims and some shamelessness – a fine mix that keeps the Pakistani media going.