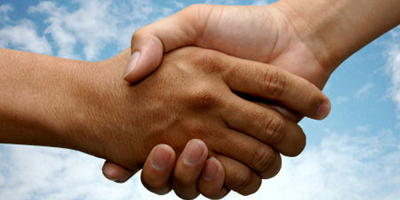 JournalismPakistan.com July 20, 2012
ISLAMABAD: The word is out that following the trend-setting collaboration with the International Herald Tribune, the Express Media Group is now looking at working with the BBC.

Sources in the group neither deny nor acknowledge such a partnership might be on the cards.

The Express Tribune, the group's flagship English daily, has gained a lot of ground in recent months.

Even critics admit the newspaper has managed to find a fine balance of news content alongside its international content and that there is no doubt the paper has the best layout in the business.

If indeed the Express Media Group is seeking to collaborate with the BBC it would be yet another feather in the cap of young Bilal Lakhani, who has been the driving force in ringing in a mindset change and innovations thought to be out of place and unpractical but which have only served to show he was right.

Referred by some as the 'Express Experiment', Bilal's bold decision to hire university graduates fluent in English and familiar with technology and world media jargon to man the newspaper alongside a few veterans, has apparently paid off.

The drive to excel and master their profession has ensured a new breed of journalists not reliant on the old school ways and politics to get ahead. They have brought a fresh approach in content and outlook that has confounded critics who had said such an approach would not work in Pakistan.

Others are now trying to follow suit, but the industry is already suffering from sub-standard and so-called professionals and the advantage gained by The Express Tribune is likely to stand them in good stead for years to come.

Unlike CNN, the BBC still has a good standing in Pakistan as a reliable source of information. The likelihood of an Express-BBC partnership would have enormous potential to further the repute and development of the Express media machine.