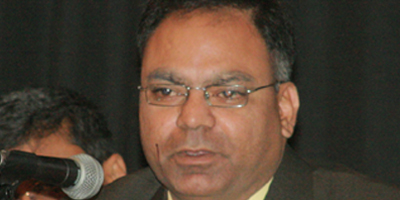 JournalismPakistan.com August 29, 2012
ISLAMABAD: Saeed Mihas, Daily Times' former Resident Editor in Islamabad has joined Roznama Dunya which is expected to hit the newsstands on September 3.

Appointed as a senior correspondent, he arrives at the paper from Frontier Post.

The upcoming Urdu daily is a project of Dunya Group that also runs Dunya TV.
The group hired some big names recently, among them Nazir Naji as the Group Editor and analyst and columnist Hasan Nisar.

Amir Mir, another senior journalist had a brief stint as the project head but resigned reportedly because of Nazir Naji's arrival.

Muhammad Malick, previously the Resident Editor of The News, is also at Dunya as Group Editor Publications English.

Dunya also has plans to subsequently bring out an English daily.