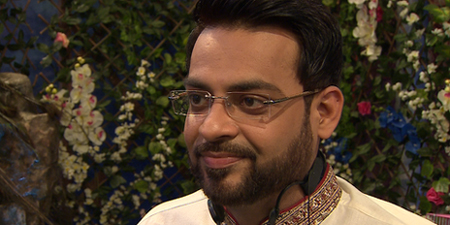 JournalismPakistan.com October 18, 2016


ISLAMABAD – Dr. Aamir Liaquat Hussain, known for his on screen antics and who first earned fame being an 'Aalim Online' has joined BOL News.
The channel that hit the airwaves Tuesday with its test transmission ran promos of the doc joining them. His designation was not announced though.
A JournalismPakistan.com source says Dr. Aamir's designation and those of other prominent journalists will be announced soon.
Dr. Aamir went on air at BOL and hosted a part of the test transmission Tuesday.
The doctor who apparently has a large following was previously with Geo the channel that not only made him an 'Aalim Online' but a superstar of sorts.
Image: Dr. Aamir Liaquat Hussain/pakistantv.tv
Related posts from JournalismPakistan.com Archives:
PEMRA's show cause notice to Geo for lapses in Dr. Aamir's program
Geo apologizes for hate speech on Aamir Liaquat show
Dr Aamir jumps ship, joins Express Group
Dr. Aamir show in ratings record: paper
The 'pious' doc ditches ARY for Geo
Amer Liaquat: the good doc back to Geo?