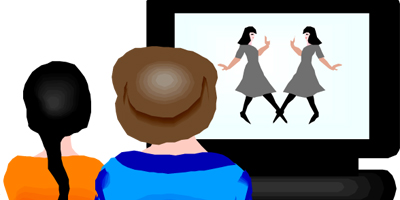 JournalismPakistan.com March 09, 2014 Daud Malik

ISLAMABAD: Satellite news television channels may continue to steal the limelight as political and economic uncertainty along with terrorism persist in Pakistan, the demand for entertainment channels is on the rise.
If one goes by the number of licenses PEMRA has granted over the last five years for launching private satellite television channels, it looks like people have had enough of the "breaking news" culture.
Late last month Minister for Information Pervez Rasheed told the National Assembly during the question hour that in the last five years PEMRA has granted 13 licenses for entertainment channels. But for the category of news and current affairs, only five licenses were granted. Apart from four licenses for regional television channels, one each was issued for launching health, agriculture and sports channels.
The minister was answering a question from MQM legislator Saman Sultana Jafri who wanted to know the total number of licenses issued over the last five years for news and current affairs, information, and entertainment channels.
The minister also provided a complete breakup of television channel categories for which licenses have been issued since 2002 – the year when Pakistan decided to open its airwaves ending the era of state-run television and radio channels.
Out of the total television licenses issued since 2002, according to the reply in the National Assembly, 37 were for entertainment, 27 news and current affairs, 19 regional languages, four specialized subjects and one each for sports, health, agriculture, and education.
Answering another question by Parveen Masood Bhatti, a PMLN parliamentarian, the minister provided a list of the outreach of leading Pakistani private satellite television channels outside the country.
The question was about the number of Pakistani television channels that telecast their transmissions in foreign countries.
Apart from the state-run PTV channels seen across Pakistan and foreign countries through Pak-Sat and Asia-Sat-3S, the reply said outreach of satellite television channels depends on the footprint of a satellite through which it is uplinked.
According to the minister's reply, footprint of PakSat IR covers Asia, Central Asia, part of China and Middle East. Similarly, channels using satellite such as Asia Sat 3S and Intelsat has outreach in Asia, Europe, America, Africa and Australia.
However, the minister also made it clear that any channel can make arrangements on its own to make its transmission available in different countries "without soliciting any permission from PEMRA."
According to the list provided in the National Assembly, Geo News and Geo Entertainment are seen in US, UK, Middle East, Europe and Japan.
The transmissions of Dunya News, Express News, ARY News, ARY Digital and DawnNews are also seen in US, UK and Middle East.
HUM TV and Indus Vision also have outreach in UK, US and Middle East, and Asia.