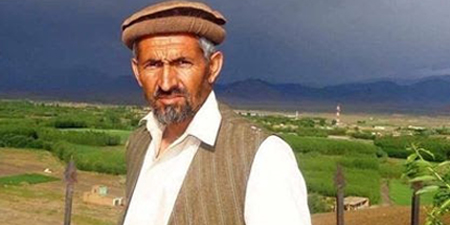 JournalismPakistan.com December 16, 2016


The International Federation of Journalists (IFJ) and its affiliate the Afghan Independent Journalists' Association (AIJA), have condemned the killing of a senior journalist in Afghanistan. The IFJ and AIJA jointly demanded immediate and transparent investigations into his death from the Afghan authorities.
On Thursday December 15, 53-year-old Mohammad Nasir Mudasir, station manager and senior program organiser for Mili Payam or National Message Radio Station and founding member of AIJA, was gunned down at approximately 4:30pm in Muhammed Agha District of Logar Province southern Kabul.
AIJA's initial investigations have revealed that two unidentified armed men opened fire on Mudasir as he was leaving his workplace at the radio station to go home. Mudasir received several bullets and died on the spot.
AIJA provincial leader, Khan Wali Ahmadzai said that Mudasir and other workers at the station had received persistent threats over the past two years.
Strongly condemning the killing, AIJA said: "We call on Afghan authorities to conduct a serious investigation to bring those involved to justice."
Local governor, Halim Fiday, told AIJA that serious investigations into Mudasir's death would be pursued.
According to IFJ records, Mudasir is the 13th journalist to be killed in Afghanistan this year and the 28th in the Asia Pacific region. The year began with seven media workers being killed in a deadly bomb attack on a staff bus of Tolo TV in Kabul in January; a senior journalist was shot dead in Nangarhar province in February; two journalists working at the National Public Radio – an Afghan and an American – were killed in Helmand in June; a reporter for the state-run Radio Television Afghanistan (RTA) was shot dead in Zabul in October; and a local reporter for Kabul-based Ariana TV was killed in a bomb blast in November.
IFJ general secretary, Anthony Bellanger asked that the Afghan government highlight this sad case, saying: "The IFJ is deeply saddened to learn of the death of Afghan journalist Mohammad Nasir Mudasir and urges the Afghan government to pursue immediate action to determine the motive behind his murder and prosecute those responsible. The IFJ is gravely concerned about the culture of violence and impunity against journalists in Afghanistan after a deadly year, and calls on Afghan authorities and those in positions of power to ensure the safety and security of journalists and end the incessant killing."
The AIJA has organized a protest for Friday December 16 to demand Afghan authorities end impunity and properly investigate the killings of all 13 Afghan journalists in 2016. - IFJ media release/Image courtesy: Afghanistan Journalists Center