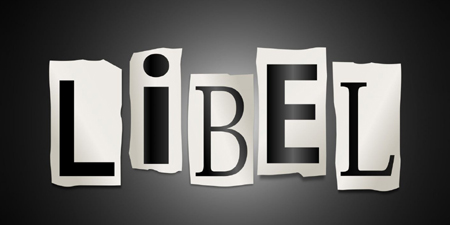 JournalismPakistan.com December 26, 2016


ISLAMABAD: Commenting on the legal battle between the two media houses, Dawn Monday called for a "sensible new libel law" in Pakistan to protect against wilful and wild malice by media.
"The successful legal action taken by the Jang/Geo Group against the ARY group is an example of where courts and the legal process can have a sensible and balancing effect against wild and dangerous accusations masquerading as news and fair comment," Dawn said in an editorial titled 'Protection against libel and slander.'
Claiming that Dawn is the "front-line and consistent defender of media freedom", the editorial maintained "there are clearly identifiable cases of flagrant abuse by sections of the media — of libel and slander and unacceptable harm to reputations — that should not go unexamined."
In UK under a court order ARY had to broadcast the judgment, saying 24 of its programs about Mir Shakil-ur-Rehman, Editor-in-Chief of GEO/Jang Group, were not only "seriously defamatory" but also "simply had no foundation". The judge, Sir David Eady, ordered the message to be both read out and displayed in text between 6:00pm and 6.05pm on Dec 23 and to be repeated at 10:00pm and 3:00am on Dec 24.
The editorial noted that the verdict against ARY has been made possible because of libel laws in UK. "What Pakistan needs is a Pakistani law — for individuals and organizations to challenge in court instances of what they believe to be libel or slander against them and for the courts to enforce a sensibly drafted law that protects free speech and media freedom while allowing for the punishment of those acting with wilful malice."
It said though the problem of slander is not limited to electronic media, it is still the main culprit. "Many print publications have erred, deliberately and otherwise, over the decades — but it is on TV where the most egregious violations of basic journalistic norms and standards are now routinely found."
The paper hoped that a new libel and slander law, if drawn up with care and implemented sparingly and in clear cases by the judiciary, could help right the imbalance that exists at present.