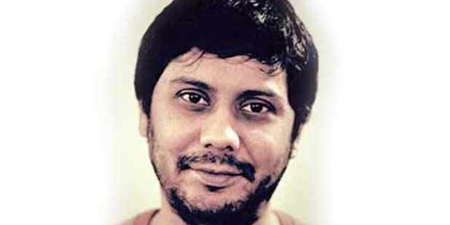 JournalismPakistan.com November 12, 2016


ISLAMABAD: As Interior Minister Chaudhry Nisar Ali has asked Dawn's editor to call back Cyril Almeida from the United States, the paper in an editorial Saturday backed the Press Council of Pakistan's stance of not disclosing source of the Oct 6 story.
Talking with reporters in Islamabad on Friday, the minister said the committee formed by the government has decided to hear Almeida's position. The minister also called the story a fabrication and not a security leak.
The story headlined 'Act against militants or face international isolation, civilians tell military', sparked a rift between the army and the government. Almeida was briefly put on Exit Control List after the story was published. The government has now formed a committee headed by a retired judge to probe how the news was leaked to Dawn, which maintains that the story was published after adequate verification.
The minister in one of his press conferences maintained Almeida was allowed to go outside Pakistan on the assurance provided by CPNE and APNS that he would come back. However Arif Nizami in one of his columns in Dunya newspaper said no such assurance was given.
In the editorial Protection of Sources Saturday, Dawn insisted on "the right of journalists to protect the confidentiality of their sources." The paper maintained that the significance of the PCP's stance can scarcely be overstated at a time when the Pakistani media is being subjected to pressure on various fronts in order to suppress its voice or manipulate its agenda. "Protection of sources has a direct bearing on press freedom and thereby on the media's very raison d'être — its oversight role vis-à-vis the state."
Dawn editorial feared if sources are not protected, "sources and potential whistleblowers would shy away, and media practitioners themselves would be wary of reporting on any 'controversial' topic." It however admitted that the "duty to protect sources is not a licence for journalists to indulge in wild speculation or rumour-mongering."