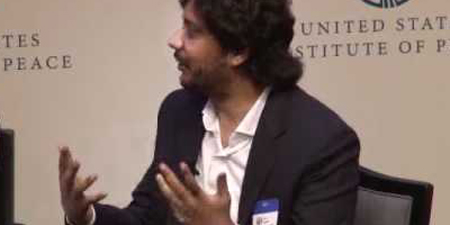 JournalismPakistan.com October 12, 2016


ISLAMABAD – Journalist Cyril Almeida of Dawn, put on Exit Control List by the authorities, said Tuesday he expected further action.
"Am concerned, possibly convinced, more than 24hrs after the travel ban was imposed that govt is planning to take further, uglier actions," he tweeted.
Almeida, an assistant editor with the paper, ran into problems after his October 6 story on civil-military relations angered the government and the army. Prime Minister Nawaz Sharif Monday directed that those responsible be identified for stern action.
Media fraternity and watchdogs backed Almedia demanding his name be taken off the ECL. "Pakistan should immediately lift the travel ban," the Committee to Protect Journalists (CPJ) said.
Its Asia Program Coordinator Steven Butler said: "Pakistan can be a dangerous place for journalists, but the nation has a proud tradition of a fiercely independent press. Unhappiness with a press report should never be used as an excuse to restrict the freedom of a journalist."
Image: Cyril Almeida/www.youtube.com
Related posts:
APNS wants Dawn journalist's name off ECL immediately
PFUJ concerned about Almeida's safety and security
HRCP demands lifting of travel ban on journalist
Senior journalists take to Twitter to back Cyril Almeida
Dawn journalist Cyril Almeida put on Exit Control List