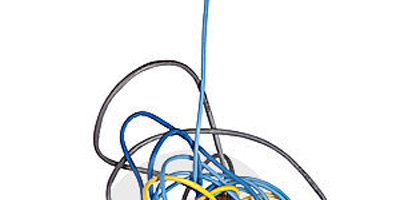 JournalismPakistan.com November 27, 2013 Arsalan Altaf

ISLAMABAD: Right to information (RTI) is a contested right in Pakistan as the state is reluctant to grant it to the public, said Rashed Rehman, Editor Daily Times, at the start of a two-day National Media Conference Wednesday.

He said the post-colonial behavior of the Pakistani state was the same as the colonial state - opaque and secretive.

Pakistan was the first country in Asia to have an RTI law in 2002, but it was not the result of demand from within the country. Rather, the Asian Development Bank had conditioned its loan with the introduction of such a law. The Musharraf regime enacted a toothless RTI law that conceded more than it revealed.

Discussants agreed that Khyber Pakhtunkhwa's recently-promulgated RTI law is one of the most forward-looking pieces of legislation Pakistan has had. They, however, cautioned that a law is only as good as its implementation mechanism.

The KP law has also outlined its implementation mechanism but an information commission that will oversee its implementation is yet to be established. Under this law, a person can submit a hand-written application and government officials are bound to provide the applicant a certified copy of information they have requested. The law, however, excludes the higher judiciary in the province from what the public can access information about.

Zahid Abdullah, an RTI activist, said even parliament and prime minister can't access information on certain issues in Pakistan. He said a blanket exemption to security issues is not the way to go about it.

Toby Mendel of the Center for Law and Democracy, Canada, defined RTI as a right to access information held by public bodies. He said the recent KP and Punjab RTI laws are an "incredible breakthrough" in Pakistan.

"Pakistan's 2002 RTI law was one of the weaker laws. However, the KP law has broken the mould of Pakistani laws. It is stronger than any national law in 95 countries. It is better than the Indian law, which is one of the best in the world," he remarked. He said Punjab's law though isn't as good as KP's, it is a strong one as it is ranked 18th in national RTI laws in the world.

Mukhtar Ahmed Ali, Executive Director of CPDI, said: "Our system is exclusionary and secretive. RTI actually challenges this system that has been in vogue since the colonial times in this part of the world. Normally, everything is meant to be secret in Pakistan, except that has been declared otherwise. It ought to be vice versa."

Though he said the KP and Punjab laws are a step in the right direction, he took a swipe at the federal RTI law that has unanimously been passed by the Senate. One of the defects of the federal law is that it gives parliament a blanket exemption, he said.

Senior journalist Mazhar Abbas lamented journalists' ignorance of the RTI laws in Pakistan. "Until they know the law, they can't make any use of it."

Another session titled 'Pakistani media, graveyard of trainings?' discussed how successful NGO sector's media training efforts have been. Over the last few years, some 15-18 organizations have trained about 4000 journalists in Pakistan. According to the Pakistan Federal Union of Journalists (PFUJ), the total number of journalists in the country is 18,000.

"But it seems these numbers haven't translated into quality journalism in Pakistan so far," observed Adnan Rehmat, chair of the session.

Senior journalist Shahzada Zulfiqar highlighted how poor law and order was impacting media professionalism in Balochistan. "One feels as insecure in the provincial capital as in Khuzdar and other militancy-hit regions," he said and added that journalists from interior Balochistan are not so well-educated and thus are in need of more trainings than others.

Iqbal Khattak, Daily Times bureau chief in Peshawar, noted how fierce competition of breaking news was endangering journalists' lives.

Panelists agreed that trainings should be customized as per needs of various parts of the media industry and apart from reporters, desk staff too need to be trained.

The conference, organized by the Individualland Pakistan, concludes Thursday.
(The writer is a journalist based in Islamabad. He currently works for Radio Pakistan)