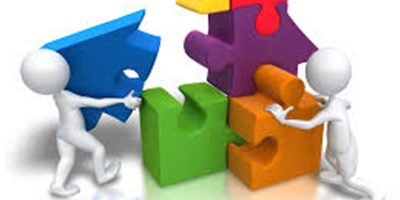 JournalismPakistan.com July 15, 2015
ISLAMABAD: A reunification committee comprising senior journalists that strived to resolve differences between rival factions of Pakistan Federal Union of Journalists (PFUJ) has been dissolved.

A member of the committee, not wanting to be identified, tells JournalismPakistan.com they tried their best to persuade these factions to shun differences but their efforts and suggestions went in vain. "The committee was constituted with the consent and advice of the leadership of all rival factions," the committee member said. "We tried our best to persuade these PFUJ factions to resolve their differences amicably and work for the reunification of the union so as to put up a unified resistance against anti-worker and anti-professional actions of both the media owners as well the government which are causing immense damage to the profession and also to the well being of media workers."

He pointed out that unfortunately not only the proposals for unification forwarded by this committee were rejected by one of the factions, it also questioned the status of the committee creating the impression it was formed without consulting the faction in question. "And then this faction went ahead and suspended the membership of the office-bearers of rival factions," he said.

"This was a clear signal to the committee of the seniors to get out of the way and let the rival factions fight it out on their own. So, the committee was left with no option but to withdraw. We, therefore, have decided to dissolve the reunification committee," the member said.

He, however, said that they still believe, if nothing helps, the reunification issue can be resolved by invoking Article 8 of the PFUJ constitution. This allows calling a special session of PFUJ BDM under rules 1,2,3,4, 5 and with the approval of this special session all offices are suspended and an ad-hoc committee is formed and the said committee announces the election schedule within due date, tentatively January 30, 2016 for various city journalists unions and March 30, 2016 for the offices of PFUJ and FEC.

The committee comprised I A Rahman, Hussain Naqi, M. Ziauddin, Khawar Naeem Hashmi and Nasir Zaidi.