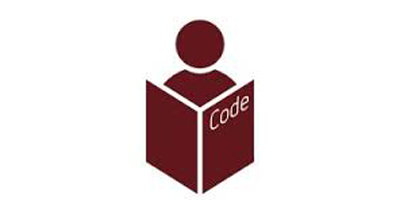 JournalismPakistan.com June 20, 2014 Daud Malik

ISLAMABAD: Everybody wants a code of conduct for media, including the media itself. Experts see the code of conduct a panacea for the troubles media creates or faces from time to time.
With more than 300 big and small Urdu dailies, 30 odd English dailies, 91 private TV channels and 138 radio stations, media indeed has become a force of sorts. But despite all the media-dominated crises, the code remains elusive, becoming a never-ending story of commissions, committees and their reports. The trouble is who should prepare this code and who should implement it.
The long story of code of conduct for media was repeated in the National Assembly on 6 June when MQM's legislator Sheikh Salahuddin asked the Minister for Information to "state steps…by the government to formulate a code of conduct for media and to strengthen PEMRA."
However Pervaiz Rashid, the minister, chose to repeat the efforts spread over 10 years for a code of conduct for media. The long ministerial answer also made it clear that such a code for media is still a distant dream.
The code of conduct story in the 21st century starts in 2002 when Pakistan under the military government of Pervez Musharraf opened its airwaves to private satellite TV channels and set up a regulatory authority to oversee them. The authority under Section 19(5) of PEMRA Ordinance 2002 and PEMRA (Amendment) Act 2007 is "ordained to devise a Code of Conduct for programmes and advertisements for compliance by the licensees".
The authority did that in 2002, devising the code of conduct for programs and advertisements for broadcast media and distribution services through PEMRA Rules 2002. It was also part of PEMRA Rules 2009. And this code was "duly signed by all the licensees of PEMRA."
Things however, changed in 2006 when according to the minister the "private electronic media started taking footholds" and started voicing for "self-regulatory code" and expressed disagreement with PEMRA's code of conduct.
Three years on the Pakistan Peoples Party government tried to "find out amicable solution of the dispute." On 20 April 2009 Qamar Zaman Qaira, then information minister, "officially nominated a seven member expert Committee headed by Justice (R) Fakharuddin G. Ibrahim to review PEMRA Code and propose some agreeable Code of Conduct in consultation with all stakeholders." The other members of the expert body were I A Rehman, Shafqat Mehmood, Javed Jabbar, Dr. Mehdi Hassan, Zafrullah Khan and Khalida Ghaus.
Over the next one year the expert committee met with the representatives of Pakistan Broadcasters Association (PBA), Pakistan Federal Union of Journalists (PFUJ), Rawalpindi Islamabad Union of Journalists (RIUJ), Press Council of Pakistan, PEMRA and other stakeholders. It did come up with the draft code in 2010, which was submitted to the Ministry of Information and Broadcasting but at the same time PBA proposed their own "self-regulatory" code.
Nothing much really happened until Hamid Mir and Absar Alam went to Supreme Court, seeking formation of an accountability commission for the media which will also form a code of conduct. The court obliged and constituted a two-member Media Commission in January 2013, comprising Justice Retd. Nasir Aslam Zahid and Javed Jabbar. The commission stressed the "need of formulating mutually agreeable Code of Conduct in consultation with stakeholders."
It recommended PEMRA and the government to revisit anomalies in existing laws and strengthen the code of conduct to ensure its effective implementation.
Again nobody dared to bell the cat.
With the third Pakistan Muslim League-Nawaz government in place in June 2013, the National Assembly Standing Committee on Information Broadcasting and National Heritage, headed by Chairperson Marvi Memon, took this pending issue "seriously". This parliamentary committee has met a number of times to "conclude this issue…in the light of the findings of Media Commission, the PEMRA Code of Conduct and the draft Codes of PBA and Fakharuddin G. Ibrahim committee."
Taking this "serious" issue forward, a sub-committee of National Assembly Standing Committee was also formed to "review the core contention between the stakeholders and the draft Codes."
The sub-committee on 30 April, 2014 presented its findings to the full National Assembly Standing Committee. In turn, the National Assembly Standing Committee on Information Broadcasting and National Heritage on 13 May 2014 proposed "formulating the nine members Media Laws Review Task Force" to deal with the issue.
Simultaneously, the Ministry of Information, Broadcasting and National Heritage on 9 May, 2014 "notified a six members Committee headed by Professor Irfan Siddiqui, Special Assistant to the Prime Minister with mandate to review the existing Code of Conduct for print and electronic media". The National Assembly was told that other members of the Committee include representatives of PBA, CPNE, APNS, Ministry of Law, Justice and Human Rights and the Ministry of Information, Broadcasting and National Heritage. But curiously PEMRA which did introduce a code of conduct in 2002 "has no representation in the Committee."
The moral of the story is: "This Committee has so far held two meetings at Karachi and Islamabad and new code of conduct will be prepared by consensus."
(The writer is a senior journalist who has worked for The News and Dawn)