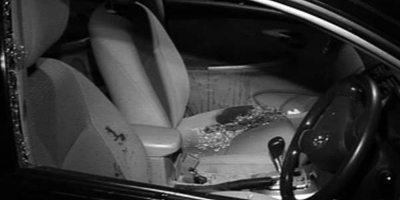 JournalismPakistan.com April 25, 2014
ISLAMABAD: Journalist and analyst Raza Rumi who fled Pakistan after surviving an assassination attempt last month, says he cannot return home immediately.
"I would love to go back, that is what I want to do but I don't think I can immediately go back," he told npr.org in an interview in the United States.
"I can perhaps go back and have a hermit's life in my home but I will have to go out somewhere and somebody would go with me. I don't want another person to be killed because he or she was with me," he said.
Rumi, an editor at the Friday Times and a program host on Express News TV told interviewer Steve Inskeep he cannot forget, at least for now his driver who was killed in the attack in Lahore on March 28.
"A 25 year old guy, head of a household, young, promising, who had a life ahead of him died in this confrontation between the extremists and the liberal voice and I can't forget that at least for now."
Gunmen ambushed Rumi's car in a Lahore neighborhood as he headed home after doing his television program.
"Police found 11 shells from the car but there were more bullets. I do not have access to the exact investigation report but it was over 20 bullets because some were sprayed in the air to make sure all passersby ran away," he said.
Asked how dangerous it is to be a journalist in Pakistan right now, Rumi had this to say:
"It is extremely dangerous if you cross certain lines in Pakistani journalism and those lines are when you get into direct confrontation with the state authorities or you get into a confrontation with non-state actors. And non-state actors include both the extremist armed groups and also some sections of gangs affiliated with political parties.
"If you don't cross those lines, for example if you don't talk about Christians, Ahemadis and Shias, and bigotry etc, you are safe. If you say Taliban are great, you are safe. If you say the fight of AlQaeda against the West is a Kosher game you are safe. But if you cross these lines, you are unsafe."