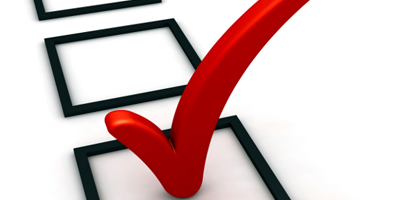 JournalismPakistan.com December 24, 2012
PESHAWAR: The election committee constituted for holding the Peshawar Press Club polls on December 28 has announced the final list of candidates.

According to the list, seven candidates are running for president with five contesting for the post of secretary.

The candidates for the president's slot are Ibrahim Khan (Daily Mashriq), Arshad Aziz Malik (Daily Aaj), Zahir Shah Sherazi (DawnNews TV), Jamshed Baghwan (Express News TV), M. Riaz (Nawa-i-Waqt), Shamim Shahid (Pakistan Today) and Nasir Hussain (Daily Express).

On the other hand, Aneela Shaheen (Dunya TV), Tariq Afaq (Daily Aaj), Shahabuddin (Aaj TV), Riaz Daudzai and Yousaf Ali (The News) are running for secretary.

Others:

Vice Presidents: Asif Nisar (Daily Aieen), Javewd Ali (Daily Jang), Waheedur Rehman (Khyber TV), and Waqar Ali Shah (Daily Al-Akhbar)

Joint Secretary: Sohrab Ahmed Khan (Daily Mashriq), Abdul Hakim (Waqt TV)

Finance Secretary: Umair Yasir (Geo TV), Inamur Rehman (APTN), Diyar Khan (Daily Express), Nadir Khawaja (Daily Ausaf), Muhammad Sajjad Khayal (The News) and Musarratulla Jan (Dunya TV)

Governing body: Ehtisham Bashir (Express TV), Dilawar Wazir (BBC), Khurrum Pervez (The News), Syed Sikander Shah (Daily Jinnah), Ansar Abbas (Geo TV), Asad Khan (Daily Jinnah), Shehzad Ahmed (Daily Khyber), Ashfaq Ahmed (Daily Khabrain), Riffat Orakzai (BBC), Riaz Anjum (APP), Fiaz Shadab (Freelance), Fida Khattak (Daily Nai Baat), Ghaniur Rehman (Khyber Star), Ehtishamul Haq (Daily Jang), Imran Sarwar (Freelance), Zeeshan Liaquat (Daily Aieen), Muhammad Naeem (Daily Nai Baat), Azmatullah (Sports Plus), Nasir Dawah (Dunya TV), Arif Yousafzai (Freelance), Niaz Gul Shabab (Daily Mashriq) and Umar Younis (INP).