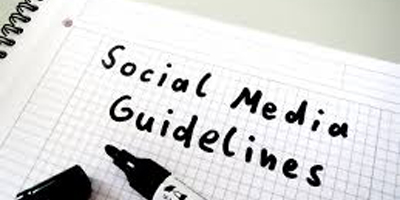 JournalismPakistan.com March 31, 2015
ISLAMABAD: British Broadcasting Corporation (BBC) has launched new social media guidelines for its staff as it feels "the simplest misstep" could undermine credibility of a journalist, his colleague or BBC news as a whole.
"This guidance will help you avoid that. It applies to everyone working for BBC News and across all services including but not limited to Facebook, Twitter, YouTube, Instagram, Google+, Reddit, Pinterest and chat apps like WhatsApp, Line and Snapchat," it says at the outset.
The guidelines say the journalists associated with the BBC should not use "BBC" in their main handles to avoid giving impression the activity is part of the official output of the corporation. "You shouldn't state your political preferences or say anything that compromises your
impartiality," it advises.
The official social media activity of editors, presenters and correspondents should carry the BBC news branding and bios of the concerned shouldn't say "any views expressed are personal."
The guide says that a social media activity in the name of a program, team or brand should only be started after careful consideration with the management and the Social Media Editor for News, or equivalent.
"The golden rule for all such official social media activity is that everything must have a
second pair of eyes check before it's posted, aside from exceptional situations," it says.
The guidelines also say that a journalist should always alert the appropriate news desk first as "accuracy trumps speed every time when it comes to breaking news on social media, no matter the temptation to be first."