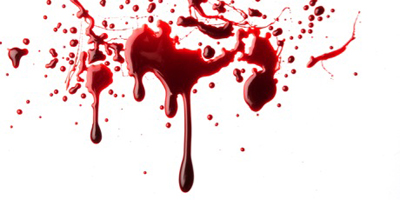 JournalismPakistan.com December 31, 2012 S M Tariq

ISLAMABAD: Not everybody is an Ardeshir Cowasjee, I realize this and appreciate it. But surely the media in Pakistan, especially those in print journalism, could make a tiny effort to be aware that their work is read by thousands and that readers need to be treated with respect.
Also true that not everybody is a scholar of the English language or has the faculty to be precise and incisive while writing a report, but the fact is that half-baked, badly written and poorly edited stories leave a pretty awful taste in the mouth.
There is also the matter of content. Surely there must be considerations taken and discussions initiated by the editorial team when faced with subject matter bordering on the sensitive or graphic.
How can photographs of headless Pakistani soldiers slaughtered by the godless Taliban, children ravaged by bombs or drone attacks, lawyer's garlanding the murderer of a senior government official and, most recently, the ghastly picture of Railways Minister Ghulam Ahmed Bilour bleeding to death, be justified?
Just imagine opening the newspaper at breakfast and getting an eyeful of gore. It's not on. The onus of this must go to those individuals who claim to be journalists.
Journalists are and should be responsible for what they write. Information must be factually correct. The language of the report/story should be attractive and follow a logical course covering who, what, when, why, where and how. It must have a start, middle and a conclusion. If it is a report it should be factual and not fall victim to opinions, prejudices and agendas. It should contain verifiable and responsible quotes from valid sources related to the incident. Readers are not interested in what 'sources said'. They want the name of the person who made a statement. Facts have to be tied in with the individuals concerned.

It is always good if stories/reports have been researched and have background information. It is even better if this info does not come off the Net but is tied in with some relevant expert or analyst. This gives a story integrity and substance.
And it never hurts if the reporter does a follow up story. Readers are always interested in what happened after. If the picture of the headless Pakistani soldiers was shocking for most readers then so too have been numerous stories of murder, rape and death where insensitive language has been used and facts and research have been minimum or distastefully or graphically described.
Political stories too often leave the reader wondering as to what actually has been said. All the nuances, veiled indications and hints as to what could happen leaves the reader frustrated and, worse still, uninformed. The whole idea of reporting is to inform. Should sub-editors be blamed? Ofcourse. It is the job of a sub to ensure that the story is cohesive and language correct. However, if the reporter does not have the ability to explain him or herself then there is very little the sub can do.
Certain basics just have to be followed even when it comes to deciding on photographs, like photographs of beheaded soldiers and dying ministers.

Unfortunately these days certain individuals who fashionably call themselves journalists, especially those in the electronic media, are more interested in making a fast buck getting caught up in a scandal which puts them in the spotlight Hollywood-Bollywood style in quick time. Being in the news is more important than being out of it!