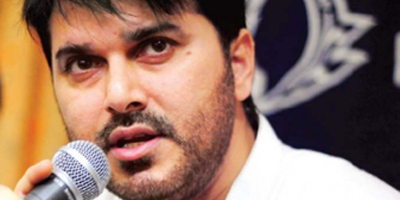 JournalismPakistan.com July 05, 2013
ISLAMABAD: As Ramadan draws closer, Abb Takk TV has planned a grand transmission during the holy month in a bid to beat competition.

The channel launched in April has set up a spacious 10,000 sq ft set and signed up Ali Haider, who quit music in in 2009 to become a sana khawan. He has released three religious albums.

Insiders say the channel will also be airing its jald araha hai (coming soon) Ramadan teasers in their 9pm news bulletin on Friday (July 5).

Abb Takk belongs to Apna Television, a Punjabi-language channel owned by Fahad Hussain Shah who also runs Apna Entertainment and Kook Television.