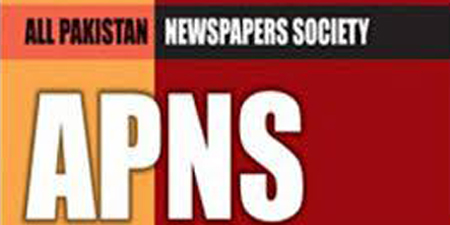 JournalismPakistan.com October 11, 2016


KARACHI - Sarmad Ali, President and Umer Mujib Shami, Secretary General, All-Pakistan Newspapers Society (APNS) in a joint statement Tuesday condemned the government's decision to put Assistant Editor of Dawn Cyril Almeida on the Exit Control List and demanded that the action be reversed immediately.

"The APNS believes that the right of freedom of expression is enshrined in Article 19 and 19A of the Constitution of Pakistan and is one of the basic pillars of the democratic society. The news story published was contradicted by the government repeatedly over the course of last few days. That contradiction was also published prominently in all the major newspapers including Dawn and flashed on electronic media as well," the statement said.

"Without going into the merits of the content of the story, it is suffice to say that it should have been the end of the matter. In this day and age where all kind of unfounded allegations and conspiracy theories find their way to the electronic and social media, singling out a story and making it a reason for not so cordial civil-military relations or blaming it for creating fissures between the same, seem absurd to say the least.

"It is really very disturbing to see a democratic government reacting in an arbitrary manner and opting to "shoot the messenger", an approach that is reminiscent of an era of oppression and repression which many thought was confined to history books. The government can always take any complaint against the newspaper to Press Council, a legal forum created for this very purpose rather than acting in a one-sided manner.

The statement further said that APNS vehemently opposes this approach and reminds the government that print media in this country has always remained the cornerstone of democratic traditions and any attempt to stifle it is in fact an attack on the very foundation of democracy itself. APNS demands that the name of Cyril Almeida be immediately taken out of the ECL and he be allowed to perform his professional duties freely.

Image courtesy: www.pakistanpressfoundation.org